Improving access to mental healthcare: Talkiatry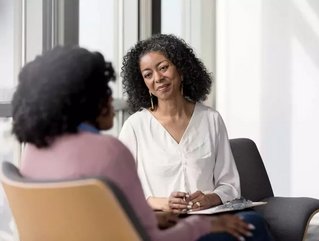 Talkiatry is aiming to meet the increased need for mental health support during the pandemic...
The Covid-19 pandemic has taken its toll on people's mental health; according to the Center for Disease Control and Prevention (CDC), mental health problems, substance misuse and even suicidal tendencies have increased substantially since the outbreak began, with around 40 per cent of US adults reported to have experienced one of these issues.  
Talkiatry is aiming to help meet this increased demand by connecting patients to the psychiatric support they need. Robert Krayn decided to start the company following his own difficulties accessing mental health support. "I found the process defeating, difficult, and ambiguous" he explains. I had commercial health insurance through my employer at the time, but I was unable to locate an outpatient psychiatrist that accepted it and was forced to pay a significant amount out of pocket. The cost did not equate to the service I received."
As well as finding provision lacking for patients, he felt that psychiatrists were not getting the support they needed to avoid burnout and treat patients to the best of their ability. Krayn decided to draw on his background as an institutional investor in retail healthcare businesses, and founded Talkiatry with Dr. Georgia Gaveras, its Chief Psychiatrist. 
Their aim is to make access to psychiatrists easy. "Patients go through an intake process to determine what level of care they require" Krayn explains. "For many patients, we are their first contact with a mental health provider. It is our job to help educate them and make sure they receive the right level of care, whether that is with us or another service." 
While this process has historically been done manually by one of their patient care coordinators, patients will soon be able to get a pre-diagnosis, subject to a clinical interview, removing the need to speak to the team. "Not everyone can step away to speak on the phone or feel comfortable telling anyone other than their provider their struggles" Krayn says. 
"We take careful steps to make sure that patients are matched with the appropriate provider the first time using over 50 data points in our proprietary provider-matching algorithm. We do this both from a patient's and a provider's standpoint to ensure a long-lasting patient-provider relationship." 
Patients can see psychiatrists in physical offices as well as via virtual appointments, and their online portal enables patients to speak to their provider, schedule an appointment, and handle billing.  
Krayn says they've witnessed an increase in ilnesses such as Generalized Anxiety Disorder and Major Depressive Disorder this year. "Many of the coping mechanisms patients have learned, such as working out or seeing friends, are unavailable to them. In addition, working from home surrounded by everything you like that's commanding your attention, such as your dog or TV, has caused an increase in ADHD-diagnosed patients seeking a return to treatment." 
"Technology can help in many ways such as automated pre-diagnosis, which Talkiatry is creating through a research-driven process to help patients determine the type and severity of a mental illness before being confirmed by an interview with a provider. 
"All mental health providers are different and have varying specialties. Being properly diagnosed is important in making sure you receive the appropriate care. Getting to the right provider the first time around is important. Lastly, good technology makes the overall process easier, reducing the anxiety and sense of defeat that patients generally face when they struggle with getting care. 
"The process should be seamless" Krayn adds, "and give patients various ways to connect with their provider and access their health information, so they can make informed decisions."