Improving the patient journey with integrated platforms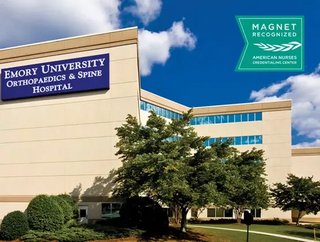 Dr Lucienne Ide, founder and CEO of Rimidi, tells us about two new groundbreaking apps they've developed in partnership with Emory Healthcare.
One of the biggest current drivers in healthcare is the push for patients to take more control over their health, whether that's managing their medical records or monitoring health conditions at home to prevent escalations and hospital visits. 
Founded in 2012 by Dr Lucienne Ide, Rimidi is a clinical management platform designed to personalise the management of chronic conditions like diabetes, heart failure and cardiovascular disease. Created by doctors, Rimidi is cloud-based and able to integrate into electronic health record (EHR) systems. 
Earlier this year, Rimidi announced it was partnering with Emory Healthcare - the largest healthcare provider in the state of Georgia - to create two new groundbreaking apps that are both patient and provider-facing. 
The Fast Healthcare Interoperability Resource (FHIR) platforms have been developed to create a more collaborative relationship between the patient and the healthcare system in two specific areas: orthopaedic surgery and deep brain stimulation. 
Ide explains that a difficulty orthopaedic surgeons face is ensuring they have up-to-date data to adhere to standards of continuous quality improvement. "They need data to really understand what procedures, devices and implants are leading to the best outcomes", Ide says. 
The Ortho app allows surgeons to report all the details of a procedure they've done and for patients to report post-operative information like pain, nausea and medication usage, as well as physical therapy outcomes. "This means surgeons get this very rich data analysis, to enable them to say, for example, that a new procedure introduced three months ago is leading to better outcomes, and everybody should adopt that. Or that one type of knee implant versus another is giving better outcomes to a specific population." 
The Deep Brain Stimulation application is for patients with Parkinson's, epilepsy or another neurological condition that makes them candidates for the treatment. This is a complex operation that involves implanting a device similar to a pacemaker in the upper chest, with a wire under the skin that connects to electrodes in the brain. The app is intended to support the patient on their journey to treatment, enabling them to view appointments on their phone, talk to doctors, and receive medication reminders. 
"It can be stressful for both patients and their families - they have a complex condition, and they're being referred to something that could be a life-changing intervention", Ide says. "Referrals come from all over the south-east [of the US]. Patients could arrive at an appointment after driving for hours having forgotten to bring their medicine, and then they get turned around, which is very frustrating for both the staff and the patients."
"It's really a patient journey app. We often use the Amazon tracker analogy because, in other aspects of our lives, we've got used to this transparency of seeing when your order was placed, when it's being fulfilled, packaged, shipped, and out for delivery. This app is about how we bring that same level of transparency to these patient journeys where they are connected to the health system, and data is being fed into the app to update the status on an electronic health record. Then the actions the patient takes can be seen by the clinicians, so they know they had their medicines before the appointment, for example." 
The two applications are the first in a range of products Rimidi is co-developing with Emory. The partnership formed because Ide had previously trained at Emory University, and so, aware of the Rimidi platform, Emory approached them to ask for help building the applications. "Emory [has] the clinical expertise, as well as the end-users, who are the clinicians and patients, but they don't have software development and marketing and sales talent. We really felt like it was this nice marriage, with each of us able to bring our strengths to the partnership." 
She explains that what sets Rimidi apart is that they've built a very comprehensive clinical management platform instead of one that's dedicated to a niche area like a diabetes or hypertension app. "I started the company focused on diabetes management, but we realised there are core capabilities needed to meet the clinical and patient needs of workflow integration. We've always felt that remote patient monitoring was a key piece of understanding what's happening with patients and engaging them  between visits, long before 2020 happened and it became a hot topic."
"Clinicians don't just need more data, they need the insights and actions around that data, and then the analytics", she adds. "We've taken the approach that there are these core capabilities that underpin most applications and solutions, and the partnership with Emory allows us to very rapidly build solutions and use cases across a very broad spectrum that all rely on those same core capabilities." 
Ide's vision is to use a similar approach to work with other healthcare providers. "In forming this relationship with Emory, we really created what we call a "market leader programme", which is a framework of how to work with partners like Emory", she says. "One thing I'm really passionate about is that there's so much work to do in healthcare, and what I don't want is for any of us to be reinventing solutions that have been solved elsewhere."
"At Emory, I love the creativity and the dedication to developing better solutions, but somebody else will have that same problem Emory does, and so if we're going to build something for Emory, then let's take it to the rest of the sector to see if it solves their problems too, instead of having Cleveland Clinic or Mayo or someone else invest time and money in the same issue. That was really important to me with this partnership that we'd create this product, but it should be commercialised so the larger market can take advantage of it."
The Ortho and Deep Brain Stimulation apps are already in use at Emory and are commercially available to hospitals and health systems across the US. What sets them apart from other platforms is how fully integrated they are, Ide says.  "There are some off-the-shelf apps in the Apple store you can find for tracking your symptoms or pain or medication. But we've brought it all together in an enterprise app that meets all the security provisions that are integrated into the EHR and into clinicians' full surgical schedule so the doctor can just pull it up on their phone and see their cases for that day."
Equally important is connecting patients to clinicians across the continuum of care. Ide adds: "It's a really nice bi-directional interface, and hopefully, a really beautiful user experience."