InterSystems: digital transformation projects in healthcare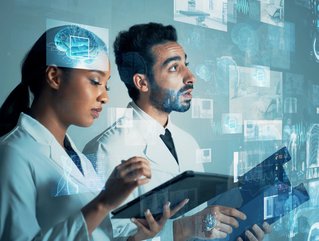 Jon Payne, Sales Engineering Manager at InterSystems, discusses using the right technology and data for digital transformation projects in healthcare
The NHS remains understandably committed to ambitious digital transformation projects. Treating millions of people every year, and with some of the biggest health data-sets in the world, the organisation needs to be able to utilise these projects to allow it to improve diagnosis and care, as well as to fuel research.
However, the shadow of the £10bn National Programme for IT looms large, with lack of end-user engagement and poor change-management as much to blame for its shortcomings as contractual, structural, and technical problems. A government review in 2011, when the programme was brought to a halt, said it exemplified a top-down, centralised approach which was inappropriate and should instead be replaced with local decision-making.
Now the NHS is planning a £240m federated data platform as an ecosystem of technologies and services built around five major use cases, with improving care across integrated care systems (ICSs) one of the main purposes.
Although this shift is about improving care and technology capabilities in underserved parts of the NHS, this is still very much looking through the large-scale project end of the transformation telescope. The approach seeks to consume all the data in the NHS and deliver operational benefits based on analytics.
The NHS has a laudable goal of owning more of its data, rather than continuing to let vendors restrict access or charge for its use beyond the original remit. This is seen as part of the wider goal of giving the NHS more control and using data to give patients greater responsibility and choice in decisions about their healthcare. But the road to activating those goals is difficult and a big-bang, big project approach has a different level of risk management as compared with clearly scoped and well thought-through smaller scale projects working in parallel. A programme focused on frontline implementation and benefits, such as rolling out more advanced electronic patient records (EPRs), renewing shared care records, or embedding specific operational systems, is more predictable in terms of timescales, risk, cost, and measurable outcomes.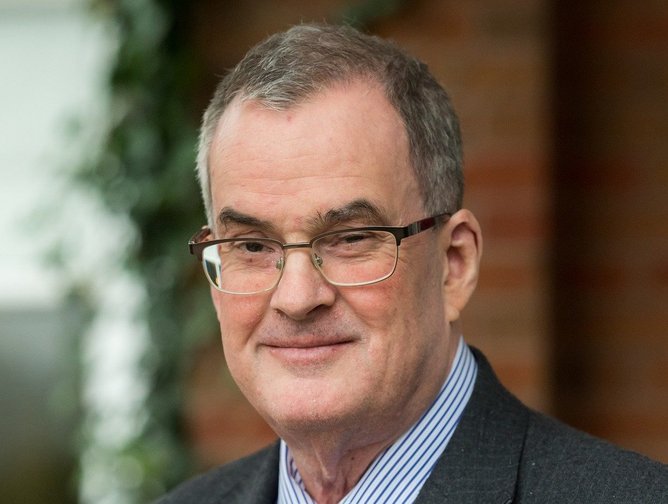 Solutions that match the varied capabilities in healthcare
A frontline approach is agile, which mitigates the variance often found in in NHS execution. Instead of the proverbial one-size-fits-all approach descending from the centre, those running projects in the frontline can adapt to the local needs and capabilities in which they are dealing with from the outset, in turn maximising the benefits being felt.
Digital projects should respond to local requirements, which is why the ICS model is excellent for smaller-scale transformation, bringing together better information flows, improved cross-disciplinary co-ordination and greater access to data. It takes into account the wide level of variation among ICSs in terms of demographics, resources, systems and responsibilities. Bringing everything together in the centre and then making it available for the NHS's component organisations to access has a higher level of complex dependencies to deliver and manage.
The NHS will, of course, want to replicate successes where possible, folding them into best practice guidelines. This is already happening in relation to EPRs, where the NHS is engaging with internal stakeholder and vendors. It is instead a question of examining whether it is sensible to do things the same way, and for ICSs, whether counterparts in other locations will face similar challenges.
This is where a standards-based approach delivers real benefits. When organisations assess themselves against standards they can see they might only need technology to meet three standards, instead of assuming they need new solutions for perhaps a dozen new standards imposed from the centre. The obvious advantage is that it reduces length of the procurement cycle. The overall effect of this may be a differentiated economy in the NHS, but this is not necessarily undesirable if it fulfils requirements.
The importance of change-management in healthcare
This brings us to change-management, the need for which is frequently underestimated, particularly in highly complex organisations providing secondary care. One of the fundamental problems in so many previous projects has been that the infrastructure, software licensing, configuration, and implementation consume the budget leaving insufficient provision for the change-management. In the early programme phases it can lead to a serious misstep and the down-grading of realisable benefits that undermines adoption. Without effective change-management, organisations seeking transformational gains from new software will find them elusive. It is not enough to replace paper documents with digital equivalents and continue with the same workflows. Change in how people work with and use systems must be more fundamental. Organisations must ask what the most efficient way of working is, and then implement it using the new solution.
Using data to make better, faster decisions in the healthcare sector
Data interoperability is an important foundation for making better and faster decisions. In an ICS, data can flow between all the collaborating organisations in the most effective and relevant way for each case. Not merely moving the data from one place to another, but also understanding the impact of the event or episode they are dealing with and what action carers or clinicians should take.
We can already see this in practice. A small-scale project has, for example, used analytics to reveal that 80 per cent of patients referred by GPs do not need to see a consultant. The consultant can define their care, but the implementation and supervision are perfectly-well administered by less qualified or specialised clinicians. The project has also identified the lower percentages that require care from senior clinicians, all the way to urgent cases that consultants must see immediately. This ensures all patients receive the most appropriate care for them, much faster.
Within a project of this type that stratifies patient care and pathways it is necessary to achieve consensus on the kind or level of data necessary to take such decisions about the care appropriate to each case. This is part of the process of transformation and change-management. It helps create a more liquid data economy within the NHS, where the priority with data is using it to make better decisions and deliver the most appropriate care faster, rather than everyone having to wait in a queue.
The overall effect of this defined, smaller-scale approach to transformation projects is to deliver real frontline benefits faster, with greater predictability and much lower risk of poor results, severe cost-over-runs or delays in implementation. I think the NHS can energise its digital transformation starting from the basics with small-scale projects. This is about a much more realistic set of concepts, using well-prepared and properly managed clinical and patient data on which all NHS digital transformation programmes depend. It makes the likelihood of improving care and realising measurable and significant transformational efficiency gains far higher.