Kakao Healthcare & Novo Nordisk's digital health partnership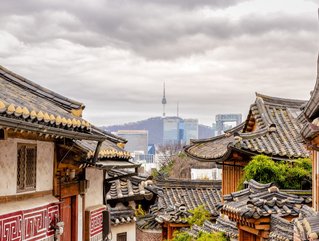 South Korea's Kakao Healthcare & Denmark's Novo Nordisk
South Korea's Kakao Healthcare & Denmark's Novo Nordisk have teamed up for an AI-powered digital healthcare service to help Koreans with diabetes
Kakao Healthcare has partnered with Novo Nordisk to develop its diabetes management service with AI technology.
Kakao Healthcare is the digital healthcare business of South Korean internet company Kakao Corporation and Danish group Novo Nordisk was founded 90 years ago.
Digital diabetes management
Kakao Healthcare and Novo Nordisk have signed a memorandum of understanding to open a smart healthcare service to assist patients with diabetes.
Project Gamma, Kakao Healthcare's digital diabetes management service, will include the French medical device company BIOCORP's Mallya smart sensor, which attaches to a prefilled insulin pen. This will let users automatically collect and record their daily insulin injection data. The data is transmitted to the Project Gamma app where patients can view their dosage logs in real-time.
"Through our collaboration with Novo Nordisk, patients with diabetes, whether at home or abroad, will be able to manage their health more easily and conveniently," said Kakao Healthcare CEO Hwang Hee.
"South Korea is one of the countries with the most advanced digital environment in the world, and in particular, its healthcare AI innovation is surprisingly dynamic and exciting. Unfortunately, however, South Korea is ageing at the fastest pace in the world, and the number of Korean patients with diabetes is also increasing. We are very pleased to form a strategic alliance with Kakao Healthcare, a leader in the domestic digital health field, and work together to provide practical solutions that can improve the health of six million Koreans suffering from diabetes," said Sasha Semienchuk, Novo Nordisk President.
Novo Nordisk is fighting cardiovascular disease
Novo Nordisk previously acquired the Massachusetts-based Corvidia Therapeutics, a clinical-stage company focused on R&D for cardio-renal diseases.
Novo Nordisk said it wanted to expand its capabilities for cardiovascular disease, which is linked to its core business of diabetes and obesity. Corvidia is developing a pharmaceutical known as ziltivekimab to reduce the risk of heart attacks in those suffering from chronic kidney disease.
"We believe that ziltivekimab has the potential to become a first- and best-in-class treatment to lower the burden of cardiovascular disease in a patient population that is at high risk of major adverse cardiovascular events," said Mads Krogsgaard Thomsen, Executive Vice President and Chief Science Officer of Novo Nordisk.
Novo Nordisk said that under the terms of the agreement, it would acquire all of Corvidia's outstanding shares for US$725m, but that total payments could amount to US$2.1bn pursuant to regulatory and sales milestones.