Latest investments: Intelerad, Azalea Health, Solv & more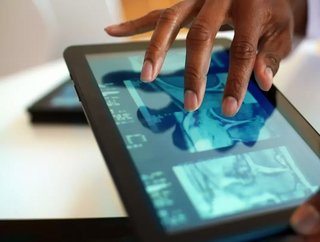 We round up the latest investments and acquisitions in healthcare
Intelerad acquires Insignia
Intelerad Medical Systems, a global medical imaging software provider that's headquartered in Canada, has acquired Insignia Medical Systems, a UK enterprise imaging provider. 
Insignia has been providing imaging solutions in the UK for nearly two decades, to both NHS and private healthcare providers. Now with backing from Intelerad, Insignia will be able to expand its footprint and respond quickly to the changing needs of the UK's healthcare sector. 
Mike Lipps, CEO of Intelerad, commented: "Insignia has significant experience serving the UK and a deep understanding of the evolving needs of its healthcare institutions. With solutions such as InSight PACS, which is focused on the NHS and local private health care providers, Insignia is able to deliver vast benefits to hundreds of hospitals throughout the region.
"We are excited to work alongside Insignia as we collectively aim to further provide UK hospitals with the solutions they need to improve key clinical outcomes, while simultaneously offering unparalleled support and service." 
Azalea Health acquires dashboardMD
Health IT firm Azalea Health has acquired dashboardMD, a cloud provider of business intelligence reporting solutions and healthcare analytics. 
Azalea Health is best known for its interoperable, cloud-based EHR solution, including telehealth and revenue cycle management (RCM) solutions, to provide end-to-end patient management from intake to after-care, with easy coding and billing support along the way. 
Meanwhile dashboardMD offers clinical analytics solutions, providing actionable intelligence to clinical and operations teams, including Population Health Management, Clinical Analytics and Financial Analytics. 
dashboardMD President and CEO Jose Valero said of the acquisition: "I've been looking for just the right EHR partner that can fully harness the powerful analytics capabilities that our company, alone, can offer.  With Azalea's proven record of displacing legacy EHR providers with its nimble and customizable one-patient-one-record, cloud-based approach, I knew I had found the right fit for dashboardMD."
Solv raises $45m to expand services
Solv, a platform that gives  access to a network of healthcare providers, has raised  $45 million in a Series C funding round led by investment firms Acrew Capital and Corner Ventures. Solv will use the funding to support the company's expansion of its national network. 
The company has also announced a new Industry Advisory Board to guide through Solv through its  future growth.
"At Solv, we see an opportunity to push the industry towards a more digital, consumer-focused, and accessible reality" Solv CEO and co-founder Heather Fernandez said. "Just as the financial crisis changed consumer expectations and drove innovation in fintech, we are seeing the same trends in healthcare because of the COVID-19 pandemic. By placing patients front and center, both sides of the healthcare system benefit, and we can move the industry closer to the future we are working to build."
Hexarad secures £2.3 million to accelerate growth
Teleradiology startup Hexarad has closed a £2.3m funding round which included a £1.7 million growth capital investment from Foresight Group, the leading private equity and infrastructure investment manager.
This funding will enable the company to support more NHS and private healthcare customers with its specialist services. 
Hexarad is aiming to address the current shortage of radiology technicians and radiologists with its specialist remote reporting services. 
The demand for radiology services has dramatically increased in recent years, but workforce shortages and the Covid-19 backlog are leading to diagnostic delays for patients.
In addition to the relative shortages of radiologists, there is also a growing need for more specialist and out-of-hours reporting, which many healthcare organisations are struggling to fulfil. Hexarad's teleradiology model provides remote, specialist clinical reporting on diagnostic images to both NHS Trusts and UK private healthcare organisations, with a turnaround time of just 24 hours.
Farzana Rahman, CEO of Hexarad, comments: "As radiologists ourselves, we understand the enormous strain that radiology services are under across the UK. We founded Hexarad to address the chronic shortage of radiologists, but the Covid-19 backlog is now straining services even further. It is clear that teleradiology is going to be a key component of medical imaging services moving forwards. 
"Our model is 'intelligent outsourcing' where we not only provide radiology reporting capacity but have technology that helps departments use their in-house resources more efficiently so they only outsource when they need to."