Merger Boom: What to expect from M&A and healthcare costs
By Jason R. Parish and Edward John Allera, Shareholders at Buchanan Ingersoll & Rooney PC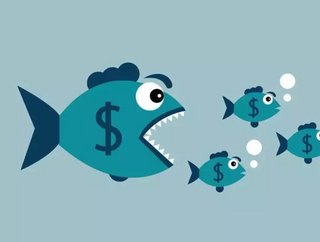 Last month, the US. Department of Justice approved the merger of Cigna and Express Scripts, which together with the pending CVS-Aetna merger stands to r...
Last month, the US. Department of Justice approved the merger of Cigna and Express Scripts, which together with the pending CVS-Aetna merger stands to re-shape the delivery of prescription drugs to consumers. As insurers like Cigna and Aetna gain more power over healthcare delivery, they are becoming ruthlessly more efficient in squeezing each part of the system to extract profit.  However, much of this extraction process is hidden from public view. 
Will Consolidations Live Up to Their Goals?
For prescription drugs specifically, the goal of consolidation is to achieve reduced costs by giving insurers control previously exerted by Pharmacy Benefit Managers (PBMs). This is done by creating formularies, mandating generic substitution and establishing step therapy for patients.  This is a commendable goal, if those cost savings are actually passed along to consumers.  But often they are not.
Separately, these and other practices ignore the needs of individual patients, particularly the poor, the elderly and those with unique and complex healthcare needs.  These "outliers" are left to fend for themselves. Further, many of these patients rely on coupons to afford their medications, and PBMs are now developing coupon aggregator or maximising programs that shift more and more of the burden of payment to patients and individual pharmacies.
See also
Access is The Defining Issue
In other contexts, healthcare consolidation has resulted in patients being shepherded into ever tighter provider networks, left to pay ever higher out of pocket costs, particularly if they see an out-of-network provider.  Recent mergers will similarly limit patient access for prescription drug therapies – in large by limiting coverage and increasing patient costs for non-routine therapies. Insurers and PBMs already have created havoc for patients through the use of co-payment aggregator and co-payment maximisation programmes, intended to shift costs to patients.   
Living in an Age of Information  
Today, clinical information about prescription drugs abounds. In theory, patients can and should take on a greater role in their healthcare, in partnership with their physician, pharmacist and other providers. But too often, getting a lucid explanation of insurer coverage and patient costs for any non-routine prescription drug therapy is a heroic undertaking. Particularly for elderly patients, accustomed to having their insurer cover whatever prescription drug the physician prescribes, change will be difficult. This lack of transparency makes it near-impossible for individual patients to assess the value of one prescription drug therapy versus another. 
Add to all of this that there is minimal scrutiny of insurer and PBM rules for providers. No one knows if the rules an insurer applies to an independent pharmacy are the same as those applied to an insurer owned-and-operated pharmacy. Insurers and PBMs are notorious for creating ambiguous rules for independent pharmacies and then clawing back payments, particularly for disfavored or non-standard products. One assumes that insurers will not take a similar approach for their affiliated pharmacies.
PBM profits are irresistible – for example, while Aetna reported profits in 2017 of $1.9bn, CVS's pharmacy services segment reported profits of $4.8bn. In theory, consolidation should allow insurers to leverage greater control to obtain lower costs for themselves and consumers. But in practice, things could be very different.