Employers: The gatekeepers to changing healthcare in 2019
By Dr. Michael Huang, National Medical Director, Marathon Health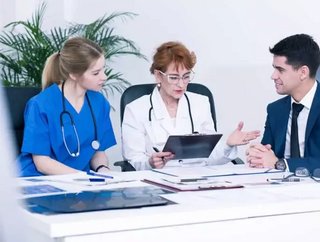 Open enrollment in 2019 marked an uncertain time for healthcare consumers across the US. Due to recent federal decisions, premiums for individual health...
Open enrollment in 2019 marked an uncertain time for healthcare consumers across the US. Due to recent federal decisions, premiums for individual health insurance plans are more in flux than ever. While this is undoubtedly an uncertain time for patients, these changes are also inducing anxiety for healthcare professionals. Less comprehensive insurance options and weaker protections for pre-existing conditions create the potential for patients to become more reactive in the way they address their health, making it harder for physicians to identify and address the root causes of everything from viruses, to chronic conditions, to mental health disorders.
As personal health insurance plans continue to shift, employer-provided healthcare will become a more valuable resource than ever, particularly as recent premium increases have hit employers hard. The cost of employer health coverage is expected to rise 5% in 2019, marking the sixth consecutive year with a 5% increase in self-funded plans. However, as more and more Americans turn to their employers for healthcare coverage, it's becoming increasingly clear that American businesses are the true gatekeepers to creating positive change in the healthcare industry. In 2019, we'll see a shift in the way employers interact with healthcare professionals and systems in an effort to lower healthcare costs and continue to provide quality care.
Onsite care is the new standard
Though onsite health clinics have been around for decades, they are just beginning to make headlines as major companies like Apple and Tesla are now implementing their own onsite clinics – and Silicon Valley is not alone. Approximately one-third of all organisations with 5,000 or more employees currently provides a general medical clinic at or near the worksite, marking a 24% increase since 2012.
Bringing healthcare professionals and services to employee populations through worksite health centers has the power to spark significant change in employee engagement with health services. Through regular interactions with patients, clinicians at worksite healthcare centres are provided with the resources and environment to take the time to coach employees through their unique healthcare journeys, without the added cost. By taking a long-term, proactive approach to healthcare through population health management, employers will actually save themselves money down the line by getting ahead of health issues.
Employers who have implemented onsite healthcare services for their employees are reaping the benefits. After enlisting the services of an onsite health centre operated by Marathon Health in 2013, a commercial vehicle manufacturer and distributor in Indiana, has achieved a 91% screening rate among its employee population, helping more than 70% of its high-risk employees make improvements on at least one of their risk factors. The consistency has helped to save the company more than $1.5mn in healthcare spending, showcasing onsite healthcare's ability to combat the rising costs of self-funded plans, and the impact that a proactive approach to healthcare can have on the quality of care provided to employees.
See also
Promoting Proactivity
Spending related to high-cost claims is projected to continue to rise in 2019, meaning that switching from a reactive approach to healthcare to a more proactive model will be more important than ever. Costs related to musculoskeletal disorders skyrocketed by 131% from 1996 to 2014, and total spending on cancer treatment is expected to increase 27-36% in the next decade. And, with more than 44mn Americans who battle mental illness, a lack of access to resources for these specialized health issues could prove to be dire for employers and employees alike.
The increased engagement in healthcare associated with bringing services onsite allows employers to encourage employees to seek regular screenings for both chronic and mental health issues, which enables the physicians working with employee populations to identify warning signs early on.  As such, onsite healthcare is uniquely positioned to help physicians, employees and employers to work together to focus on key preventative behaviors to decrease the prevalence of these health complications all together.
Chronic and mental health disorders are also understandably private matters for many patients, but by de-stigmatizing conditions through worksite education and access to care, employers can help to boost the engagement of patients in managing and preventing these issues.
As we enter the new year, it's clear that employer organisations will become the most efficient channel for health care professionals to establish lasting relationships with their patients, and help them make progress against their health goals. As such, health systems and employers must make a mutual new year's resolution to work together to make 2019 a year of positive change for the healthcare industry.
Dr. Michael Huang is the National Medical Director of Marathon Health. Dr. Huang has over 20 years of experience in primary care, completing his Internal Medicine Residency at Vanderbilt University in Nashville, TN in 1996. Following his residency, Dr. Huang joined the faculty of the University of Kentucky College of Medicine where he achieved the rank of Associate Professor of Internal Medicine and served as medical director of the Kentucky Clinic South Primary Care Practice. He joined Marathon Health in 2013 as the medical director of the Lexmark Health and Wellness Center prior to transferring to the Samuel Brown Health Center for LFUCG employees and families in 2017.