Amazon software now scrutinises patient health records, providing long-term advantages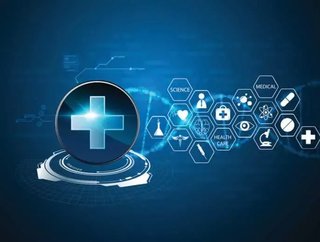 Technology giants are continually looking at ways to enter the healthcare space. Announcing its acquisition of PillPack earlier this year, as well as it...
Technology giants are continually looking at ways to enter the healthcare space. Announcing its acquisition of PillPack earlier this year, as well as its partnership with Berkshire Hathaway and JPMorgan, Amazon sent shockwaves through the industry, leading pharmaceutical shares to plunge.
Growing ageing populations and the increased complexities in delivering high quality patient care has presented a myriad of challenges, one of which technology can deliver a plethora of advantages. Present challenges, such as interoperability, high patient costs and a fragmented delivery of care is something in which both traditional and digital players are seeking to explore and place significant investment.
Through the introduction of Amazon's Comprehend Medical solution, the company will "have the potential to retrieve and present relevant information to clinicians when they're making treatment decisions. The tools could also aid with recruiting patients for clinical trials and managing these studies once they're underway," according to a recent blog post.
Analysing and highlighting medical conditions, the use of machine learning, natural language processing, algorithms and big data within clinical settings will open the doors for the introduction of complete personalised patient care and will take the industry into a new age. Amazon's tool is so advanced it is now even able to understand medical abbreviations and key characteristics placed within a patients' medical notes, and can help the management of patient medications, schedule GP visits and enable more informed decision making.
See also
In the blog post, Amazon has also revealed that the company has partnered with Roche Diagnostics and Fred Hutchinson Cancer Research in the introduction of Amazon Comprehend Medical.
"Curing cancer is, inherently, an issue of time," explained Matthew Trunnell, Chief Information Officer, Fred Hutchinson Cancer Research Center. "For cancer patients and the researchers dedicated to curing them, time is the limiting resource. The process of developing clinical trials and connecting them with the right patients requires research teams to sift through and label mountains of unstructured medical record data. Amazon Comprehend Medical will reduce this time burden from hours per record to seconds.
"This is a vital step toward getting researchers rapid access to the information they need when they need it so they can find actionable insights to advance lifesaving therapies for patients."
"Roche's NAVIFY decision support portfolio provides solutions that accelerate research and enable personalized healthcare. With petabytes of unstructured data being generated in hospital systems every day, our goal is to take this information and convert it into useful insights that can be efficiently accessed and understood," added Roche Diagnostics Information Solutions Director of Software Engineering Anish Kejariwal. 
"Amazon Comprehend Medical provides the functionality to help us with quickly extracting and structuring information from medical documents, so that we can build a comprehensive, longitudinal view of patients, and enable both decision support and population analytics."