New archetypes are transforming healthcare, new PwC report finds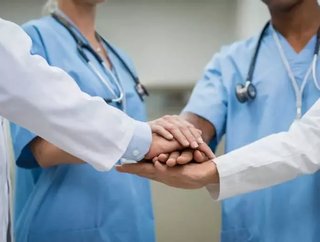 Escalating healthcare costs and consumer demands to gain greater control and accessibility over their healthcare management is impacting traditional ope...
Escalating healthcare costs and consumer demands to gain greater control and accessibility over their healthcare management is impacting traditional operations across the industry space.
A new report by PwC has highlighted four areas of disruption, which will seek to overhaul the US healthcare system. The industry is set to move from one which is typically siloed, to a model which will look similar to that of retail or hospitality. In last year alone, over 960 deals were finalised, with deal value rising by over 146% over 2016, the report has found.
Firstly, the use of vertical integration has grown apace, where companies are looking to source ways to maintain supply chain costs through increased acquisition. CVS Health, for example, will seek to drive this through its purchase of Aetna. By influencing more of the supply chain, the company will gain significant negotiating power to reduce costs for payers and patients, develop personalised solutions and improve overall patient outcomes.
By harnessing increased volumes of data, the use of vertical integration will also lead to the eradication of any delays in processes as a result of middle-men.
"By not having to go through a third party, you avoid a lot of frustration as an insurer about pricing transparency. I think you're going to see further vertical integration to address that," commented John Sivori, President and Chief Operating Officer of PBM company Envolve Pharmacy Solutions.
Consumers have long wanted employers to take greater interest in rising healthcare costs. The recent partnership between J. P. Morgan Chase & Co., Berkshire Hathaway Inc and Amazon came as a surprise to many, but the trio will seek to find ways to lower employee costs through implementing new technologies.
"To significantly drive down healthcare costs, companies will need to rethink how they purchase and deliver care. Options include creating massive purchasing groups capable of negotiating rates on a national scale; finding new innovations in care capable of treating the sickest patients more efficiently or prevent them from getting sick in the first place; or replacing existing health industry incumbents with more cost-effective alternatives," the report added.
With this in mind, technology companies are increasingly moving into this space. Consumers have become accustomed accessing their financial data through the use of mobile apps and various digital tools, where they can access to this information information anytime, anywhere. Demands to gain access to healthcare information, therefore, is undergoing a seismic shift, so much so that over 76% of Fortune 50 companies are now engaging with the healthcare industry.
See also
From Amazon's move into the pharmacy space, to Apple's collaboration with a number of US hospitals to enable users to gain access to their electronic health records, even bottlenecks in health transportation have not gone unnoticed. Uber and Lyft have both subsequently partnered with healthcare services to support those in need to access to medical services.
"More than half of surveyed consumers said they believed technology companies could improve patient experience, reduce costs, make healthcare simpler and help them keep track of their health information. The majority also were willing to buy healthcare products and services from Technology Invaders," the report noted.
"Changing consumer behaviours are creating new opportunities. In 2008, 11% of US consumers owned a smartphone and 17% of physicians had an EHR system. As of 2015, 79% of US consumers have a smartphone and 87% of physicians have an EHR system in place."
However, a number of technology companies will seek to partner with existing healthcare companies to gain the required leverage, expertise and understanding of what is required to better build tools to ensure positive patient outcomes.
"You have to be fluent in healthcare. You have to be fluent in technology and you have to be fluent in media, driving discussions and having dialogues with patients to make them feel a certain way," added Jeff Arnold, Chairman and CEO of Sharecare.
Lastly, with demands to gain access to healthcare anytime, anywhere, the use of health retailers and pharmacies has grown apace across the US, enabling consumers to visit such facilities of care at a time suitable for them.
This growth has enabled such establishments to partner with traditional healthcare and hospital providers to gain a deeper understanding of consumer purchasing habits and knowledge surrounding what patients need most.
"Consolidation and integration may put new pressures on existing healthcare organisations like pharmaceutical manufacturers, but they also might open up new opportunities, such as partnerships between providers and Health Retailers," the report says.