New medical imaging mixes Lenovo workstations & LG monitors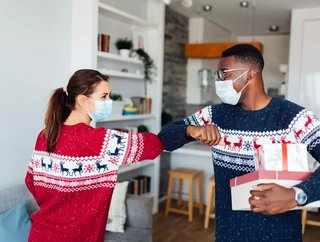 Despite the personal & financial losses to the healthcare sector over the pandemic - it has brought teams together to create solutions, such as LG & Lenovo
The global pandemic has caused huge expenses and delays in the international healthcare sector, but it has also become a catalyst for digital transformation and has accelerated the push to develop new solutions. 
In one example, Lenovo and LG Electronics are working together to advance new medical imaging solutions used in radiology (the practice of using medical imaging to diagnose health conditions). 
This ambitious teamwork unites LG's medical monitors with Lenovo's OEM Solutions commercial third-party portfolio of offerings.
The Lenovo-LG outcome will create clinical solutions through the combination of Lenovo ThinkStation workstations and LG Medical Monitors. 
Chinese-American multinational Lenovo was founded in Beijing, 1984, with a dream to develop smart, world-changing technology. To date, the Fortune Global 500 company has a US$60bn revenue.
Headquartered in Seoul, South Korea, LG Electronics works with customers in healthcare, lodging and hospitality, digital signage, systems integration, education, government and industrial markets.
Visual healthcare solutions can advance radiology
The radiology information systems market is expected to be worth over US$979mn by 2025, representing a CAGR of 7.4%. 
"Proven technologies that can support the most advanced AI-enhanced medical imaging solutions, including object detection and segmentation, are being increasingly adopted by healthcare systems", said Tom Hurlbut, Lenovo OEM Business General Manager & Global Executive. "Lenovo workstations combined with LG medical monitors are rising to the opportunity to advance healthcare." 
"LG's clinical and diagnostic medical monitors are designed to empower health care professionals to make informed life-saving decisions," said Brian Fabrizio, medical information displays team leader at LG Business Solutions USA. "Working with Lenovo helps streamline the purchase process for LG medical monitors."
Solution developers and problem solvers find answers despite pandemic chaos
LG's healthcare monitors enable improved quality of medical services, providing consistent, high quality images. 
"As we expand our third-party offerings, this LG medical monitor collaboration is a timely decision for powering what's next in healthcare and radiology", adds Hurlbut. "The predictability and reliability of our ThinkStation portfolio matched with the quality and performance of LG monitors is the perfect match for medical solution developers."