New partnership will grow trade between UK and Middle East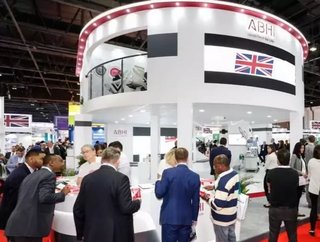 UK Healthcare Pavilion partners with Middle East Medical Portal to encourage trade...
The UK's virtual platform showcasing the healthcare and Life Sciences industries, has partnered with The Middle East Medical Portal (MEMP) to both raise awareness and export UK innovation into the Middle East.
The UK Healthcare Pavilion launched in February. The first of its kind, the online platform offers news and interviews from experts and policy makers, along with a searchable directory of UK companies. 
Its aim is to encourage boost between overseas buyers looking for healthcare solutions with UK-based medical device, diagnostics, and digital healthcare companies. 
The platform has backing from the UK Government and is supported by trade and clinical associations including The Royal College of Surgeons and the British Dental Industry Association.  
MEMP, based in both the UK and Dubai, is an accredited international provider of medical education for healthcare professionals. It is hoped this partnership will encourage trade between the two regions. Nathan Nagel, CEO of MEMP said: "We are delighted to partner with the UK Healthcare Pavilion and be able to support UK companies to sell into the Middle East, to stimulate the UK economy, and crucially, provide world class healthcare to patients."
The site has been developed with software firm Virti. Paul Benton, Managing Director, International, at the Association of British HealthTech Industries (ABHI), explained what the site was created for: "We know how special the UK's healthcare and life sciences sector is, but there has never been a single front door that showcases its true breadth and capabilities. 
"Throughout the pandemic, organisations have also told us how they are struggling to connect with global audiences due to the closure of physical borders. From there, the idea for the site was developed, to create a 'go-to' marketplace for visitors looking to discover, connect and innovate with the UK healthcare and life sciences sector.
"UK healthcare solutions carry a great reputation in the Middle East, and we are so pleased to be partnering with MEMP to utilse their expertise and network, which will in turn bring great innovations and treatments to patients in the region."