Nurx: breaking down barriers to women's healthcare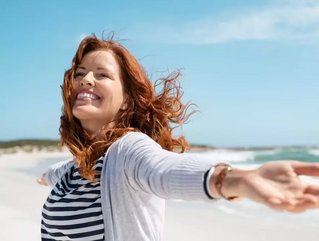 We speak to Nurx about making healthcare more accessible to women during COVID-19 and beyond...
Digital healthcare company Nurx started out providing birth control delivery, and has since evolved into a women's health network. 
When Nurx was launched in December 2015, co-founders Dr. Edvard Engesaeth and Hans Gangeskar had the goal of eliminating barriers to essential healthcare, starting with reproductive health. 
The platform connects patients, healthcare providers, and pharmacies, helping Nurx to offer personalised care efficiently. Providers are able to see the patient's health history on the platform, so that when they are asked questions via the messaging system they have contextual information. 
After the initial success of their birth control service, Nurx started prescribing and delivering PrEP - medication to prevent people at risk of HIV from becoming infected - so that patients could complete the blood work required to get and stay on PrEP without going to a lab. 
"From there we began offering home testing for sexually transmitted infections and home cervical cancer screening, followed by herpes treatment" explains CEO Varsha Rao. "We launched migraine treatment last fall because so many of our existing patients suffer from migraines, and we learned that the pandemic was making it worse due to stress and extra screen time."
Care tailored to women
Migraines disproportionately impact women and are often caused by hormones. Given Nurx medical team's expertise in hormones, this seemed like a natural evolution from the care they were already providing. 
The same applies to acne and so-called 'maskne', acne that appears when people wear masks wrapped tightly around their face for long periods of time. Nurx began offering acne treatment in March 2021. 
Rao explains that health conditions such as these, that particularly affect women, can be served especially well by telemedicine. "Women too often face barriers when trying to access healthcare, and that's especially true of reproductive health needs" she says. 
"Many in-person providers won't prescribe birth control without a check-up or well woman visit, which can be quite expensive without insurance and in most cases is clinically unnecessary. If medically appropriate, Nurx allows women to get only the care they need at that time — whether that's a prescription, STI testing, or cervical cancer screening via the HPV home tests recommended for women over 30." 
Breaking down barriers
Aside from cost, women can also face logistical and geographical barriers. "Studies show it takes an average of 24 days to get an in-person appointment, and the appointment itself can take two hours when you factor in transportation and wait time" Rao says. "This may be simply too long for women who don't have paid time away from work or have childcare needs. When it comes to birth control specifically, more than 19 million women in need in the US live in contraceptive deserts, and around 1.5 million live in a county without a single health centre offering the full range of birth control methods." 
Additionally there can be huge barriers in terms of shame or stigma. "If you live in a small town, the doctor or pharmacist could be somebody you know from school or church. We've heard from many Nurx patients that, in the past, medical providers have questioned their need for birth control or have shamed them for having sex or not wanting to get pregnant.
"Nurx can break down all of these barriers" Rao says. "There's no need to make an appointment. Women can access care any time and asynchronous telehealth allows them to message back and forth with a medical provider in a low-pressure way, by asking a question whenever it occurs to them. Nurx helps by making healthcare affordable, with transparent out-of-pocket pricing for medication, low medical consult fees, and no added costs like transportation, parking or childcare. 
"Many contraceptive deserts are in Southern states like Texas and Alabama, and 40% of Nurx patients live in the South, so we hope that by creating access to healthcare from anywhere it is helping the people who need it most."