Oracle acquires digital healthcare provider Cerner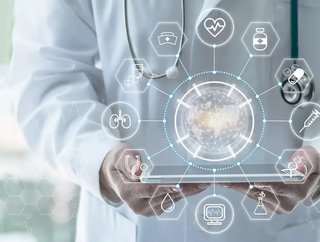 Digital healthcare provider Cerner has been acquired by Oracle, in a move which both corporations hope will support healthcare professionals
Oracle Corporation and Cerner Corporation have set out an agreement for Oracle to acquire Cerner, through an all-cash tender offer for US$95.00 per share.
Computer software company Oracle was founded in 1977 and is headquartered in Austin, Texas. 
Digital information systems provider Cerner is used across hospitals and health systems, allowing medical professionals to provide better healthcare. Cerner was founded in 1979 and remains headquartered in Kansas City, Missouri.
Leading the healthcare IT industry
Industries covered by Oracle include those in Telecom, Pharmaceuticals, Hospitality and many more. 
Cerner meanwhile, has over four decades of experience in: 
Modernising electronic health records

Improving the caregiver experience

Streamlining and automating clinical and administrative workflows
As one, Oracle and Cerner will advance digital healthcare, by providing medical professionals with better information—enabling them to make better treatment decisions resulting in better patient outcomes.
With Oracle's resources and cloud capabilities, Cerner will be able to increase the speed of product and technology development to create a more connected, high-quality, and efficient care system.
Digital healthcare which supports medical professionals - supports patients 
At Oracle, the new generation of medical information systems promises to lower the administrative workload burdening medical professionals.
"Working together, Cerner and Oracle have the capacity to transform healthcare delivery by providing medical professionals with better information—enabling them to make better treatment decisions resulting in better patient outcomes," said Larry Ellison, Chairman and Chief Technology Officer, Oracle. "With this acquisition, Oracle's corporate mission expands to assume the responsibility to provide our overworked medical professionals with a new generation of easier-to-use digital tools that enable access to information via a hands-free voice interface to secure cloud applications."
"We expect this acquisition to be immediately accretive to Oracle's earnings on a non-GAAP basis in the first full fiscal year after closing - and contribute substantially more to earnings in the second fiscal year and thereafter", said Safra Catz, Chief Executive Officer, Oracle. "Healthcare is the largest and most important vertical market in the world - $3.8trn last year in the United States alone. Oracle's revenue growth rate has already been increasing this year - Cerner will be a huge additional revenue growth engine for years to come as we expand its business into many more countries throughout the world."
"Cerner has been a leader in helping digitise medical care and now it's time to realise the real promise of that work with the care delivery tools that get information to the right caregivers at the right time", said David Feinberg, President and Chief Executive Officer, Cerner. "Joining Oracle as a dedicated Industry Business Unit provides an unprecedented opportunity to accelerate our work modernising electronic health records (EHR), improving the caregiver experience, and enabling more connected, high-quality and efficient patient care. We are also very excited that Oracle is committed to maintaining and growing our community presence, including in the Kansas City area."
"Oracle's Autonomous Database, low-code development tools, and Voice Digital Assistant user interface enables us to rapidly modernise Cerner's systems and move them to our Gen2 Cloud," said Mike Sicilia, Executive Vice President, Vertical Industries, Oracle. "This can be done very quickly because Cerner's largest business and most important clinical system already runs on the Oracle Database. No change required there. What will change is the user interface. We will make Cerner's systems much easier to learn and use by making Oracle's hands-free Voice Digital Assistant the primary interface to Cerner's clinical systems. This will allow medical professionals to spend less time typing on computer keyboards and more time caring for patients."