Organ transplants are becoming accessible in the UAE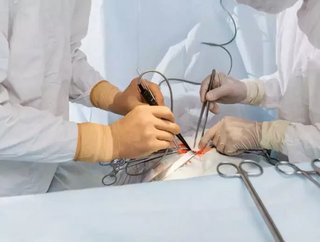 In the past, many patients in need of an organ transplant would need to fly to another country in order to receive the required treatment. However, thi...
In the past, many patients in need of an organ transplant would need to fly to another country in order to receive the required treatment.
However, this is set to change, following The UAE Ministry of Health and Prevention's decree that organ transplantation can be facilitated in the country, which was also supported by His Highness Sheikh Khalifa Bin Zayed Al Nahyan, the President of the UAE.
Incorporated for living donors who wish to donate, the Decree now covers three main provisions: death resulting from cardiac-respiratory arrest, death resulting from complete loss of brain functions and paediatric brain death, according to The Khaleej Times. The decree was established in consultation with the General Authority for Islamic Affairs and Endowments.
Set to become available within UAE hospitals, hundreds of medical staff are undergoing the required training in order to provide the required treatment, in addition to building organ transplant units on site and ordering essential equipment in order to undertake such procedures.
Taking effect earlier this year, the Organ Transplant Law will see the possibility of common transplantations, such as kidney and liver transplants, as well as bone marrow transplants. Approximately 2,000 patients in the UAE are on dialysis and waiting for a transplant, according to a recent survey.
Related stories
Upon death, the patient will undergo a number of tests, including tissue matches, in order to match with a patient in need of a transplant. The process will therefore significantly reduce illegal transplant procedures, which have long been occurring behind closed doors. However, with the new decree in place, offenders will now face life imprisonment.
 "It will significantly reduce the number of patients needing to travel abroad for transplants," said Dr Muhammad Badar Zaman, Head of Transplantation Services at Seha's Sheikh Khalifa Medical City.
Crucially, the country is now beginning to ask families of patients who are critically ill in hospital, whether they would allow their loved one's organs to be donated, in order to reduce current waiting lists and provide increased quality of life for other patients.  
Dr Tomislav Mihaljevic, CEO Cleveland Abu Dhabi has said: "Cleveland Clinic Abu Dhabi is developing transplant facilities to support a full range of transplant operations and to provide patients with a high level of care closer to home.
We are working to contribute to the national transplant programme, in-line with recent changes to the legal framework, and – while the donor program will not be in place over night – in time we will be able to promote a wider spectrum of transplant options within the UAE."
Citizens in the country will now, similarly to the UK, be able to register an Emirates ID card and highlight their donor status. However, since its inception, significant interest has been attained by the public in the UAE.
"We want to establish an environment where people will be motivated to donate their organs to help thousands of patients in need of transplants," commented Dr Amin Hussein Al Amiri, Assistant Undersecretary for Public Health Policy and Licensing Sector. "It will reduce burden on hospitals, lessen costs on the state and society and urge insurance companies to cover organ transplants,"
The move will also be aligned with the country's 2021 Vision, which focuses on improving its health care system and the delivery or personalised, patient-centric services to its patients, adopting the highest standards.