Oscar looks to tap into the MA market, following its $375mn investment from Alphabet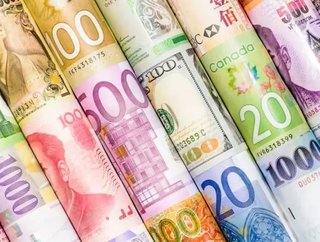 Health insurance company Oscar Health has grown into a significant player. Raising $165mn this year, with investors such as Verily Life Sciences, Capita...
Health insurance company Oscar Health has grown into a significant player. Raising $165mn this year, with investors such as Verily Life Sciences, Capital G and Khosla Ventures on board, the company is set to undergo significant expansion, empowering consumers through data science and technology to deliver exceptional products and solutions, whilst looking for new opportunities.
Its recent $375mn investment from Alphabet will see Oscar Health further enable the business to expand its reach into Medicare Advantage in 2020, forming close ties with organisations such as the Cleveland Clinic, Humana and AXA. Google employee and former CEO of YouTube, Salar Kamanger, is also set to join Oscar's board.
Entering nine states and 14 markets next year, the company is set to double its footprint, spanning Florida, Arizona, Michigan, Ohio, Tennessee and Texas. Enrolling over 250,000 members in 2018 alone under the Affordable Care Act, Oscar Health has projected up to $1bn in gross premium revenue.
 "Oscar will accelerate the pursuit of its mission: to make our health care system work for consumers," Oscar Health CEO and co-founder Mario Schlosser stated.
"We will continue to build a member experience that lowers costs and improves care, and to bring Oscar to more people -- deepening our expansion into the individual and small business markets while entering a new business segment, Medicare Advantage."
See also
Obtaining a $3.2bn valuation, the company's aim to enter the MA market will create further competition, as it goes up against payers such as UnitedHealthcare, Humana, Clover Health and Anthem. The move will also allow Oscar to cater to the growing demands of ageing populations, who want more than what standard Medicare can offer. Enrolment figures are predicted to rise to 38mn, or 50% market penetration by the end of 2025.
Technology will continue to impact the healthcare industry, where the use of data and analytics, AI and consumer focused digital tools, such as mobile apps and telehealth, will form part of an ongoing revolution.
"What's interesting to note is Oscar is not just innovating insurance, they also have projects where they're building clinics, electronic health records, and claims systems," noted Jodi Hubler, a managing director with Wayzata, Minnesota-based Lemhi Ventures.
Through a detailed interview with Wired, co-founder Mario Schlosser explained that the investment from Alphabet will enable the business to provide a completely unique healthcare experience.
"We will have the right data flows, the right tools, the right metrics, to make sure we hold the doctors accountable and make sure that whatever happens to you, whether it's a small thing or a really big thing in your life, you'll get the best possible care at the right point in time," he says.
"Indirectly there will be plenty of opportunities for us to learn from Alphabet as to how they look at data, how they analyse their own healthcare data sets, and questions they would like to ask of how the healthcare system operates. Whether in academic settings or other settings, I think there will be ways to work with others on answering smart questions."