Owl Insights: the evolution of behavioural health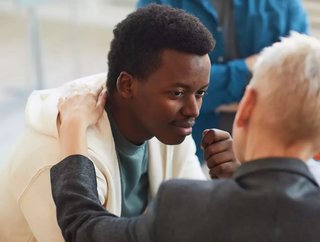 Owl Insights CEO Eric Meier tells us how the platform works and how technology can help address the mental health crisis caused by the COVID-19 pandemic
Owl Insights is a cloud-based platform created to help organisations administer mental health treatment. Through a digital, data-driven, automated system, it enables clinicians to screen and monitor patients, whether they're adults, teenagers or children..
The platform has been used across the US, by Texas Children's Hospital,  Virginia Tech, California's San Mateo County Office of Education, and more recently by Main Line Health, a not-for-profit health system serving the greater Philadelphia region. Here CEO Eric Meier tells us how it works and how technology can help to address the mental health crisis caused by the COVID-19 pandemic. 
When and why Owl Insights was founded?
Owl was conceived at the University of Washington in their clinical psychology department. The focus was implementing and training psychologists on evidence-based care. In 2016, I was brought in as CEO to bring this innovative product to market. 
How is Owl improving behavioural healthcare through technology? 
Owl represents the evolution of behavioural health. Leveraging a data-driven, clinical decision support platform, Owl matches patients with the right level of care, personalises treatment pathways, and enables clinicians to measure treatment response to ensure and improve effectiveness.
You've recently partnered with Main Line Health, what capabilities will you be providing them?
Main Line Health was looking to enhance and differentiate their behavioural health service and partnering with a technology platform leader that would help them improve clinical workflows, deliver evidence-based care, improve the patient experience and improve clinical outcomes.
Does Owl's platform integrate with healthcare providers' electronic health records (EHRs)?
Owl has an automated, bi-directional integration with EHR systems. This enables automated workflows, reduces clinician burden and ensures high patient engagement. 
Owl's cloud-based platform will seamlessly integrate with Main Line Health's EHR system to screen, stratify and monitor patient progress. The data generated will provide critical insights and advanced reporting to effectively treat patients with a wide variety of behavioural health conditions.
What role can technology play in addressing the mental health crisis caused by the pandemic?
With the accelerated use of telehealth, Owl better supports care management in a virtual environment, allowing a more consistent experience, quality measurement and patient engagement. 
The data and insights driven by use of Owl allows real-time progress monitoring of patients from wherever the patient is located. Using technology to improve workflow and reduce clinician burden allows greater clinical decision support to ensure that patients are getting the right treatment at the right time.