PocketHealth: easy access to medical images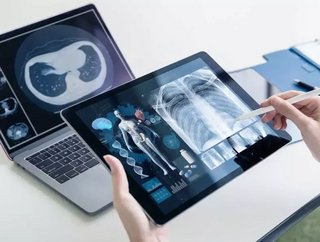 Rishi Nayyar, CEO and Co-Founder of PocketHealth tells us about giving patients control over their health information...
PocketHealth is a digital healthcare platform that was founded in 2016 to give patients more ownership and control of their own information, including medical images like scans and X-rays.  
The cloud-based web platform that expedites image sharing between healthcare organisations, physicians and patients via mobile devices, tablets or desktop computers, instead of the typical hub-and-spoke network model.
Nayyar explains that it's been designed for non-tech savvy patients. "The simplicity of our platform is rooted in a responsive online experience as well as our uniquely designed Access Pages. Patients at participating healthcare sites can register for a PocketHealth account completely online in a few simple steps to begin accessing their diagnostic records and reports. 
"For further sharing with other healthcare providers, an Access Page containing a security code can be automatically generated to initiate the release process to the receiving party. Keeping with the flexible ethos of the platform, this page can then be printed, securely e-faxed or emailed over to any medical end-user for viewing or import." 
Making this information easily available can drive better patient outcomes. "When specialists, referring physicians or care providers need access to a patient's medical records and diagnostic images, they need it quickly, and it needs to be easy, but many healthcare organisations and imaging providers don't have a viable infrastructure to transfer images. They still use archaic CD burning methods, or image sharing 'networks' that are designed for doctors, not patients. 
"With PocketHealth, patients have ownership of their information and imaging so they can direct their important diagnostic records into the hands of physicians much faster. When this happens, time to diagnosis and treatment is accelerated. There's an additional payoff when patients have the ability to manage their own information — they become more willing and able to participate in their health and medical decisions. The result is more positive patient behaviour and a deeper understanding of the care pathway, which can be a major determinant in achieving better treatment outcomes." 
The platform also has benefits for healthcare providers, which Nayyar says also come down to patient outcomes. "CD burning is time consuming for the patient. But it also comes at a cost to healthcare organisations in the form of physical CDs and equipment, as well as personnel who are employed just to manage the process.
"For care providers that have implemented larger system integration approaches or additional image sharing networks, there's a resource cost associated with software downloads, VPN network administration and expensive point-to-point integrations.
"PocketHealth is profoundly simple" he adds. "It makes the patient the owner of their records, enabling them to direct their records and images where they need to go. Patients become the gatekeepers and stewards of their own records, instead of hospital IT departments and administrators."