Redox: the next big digital healthcare player?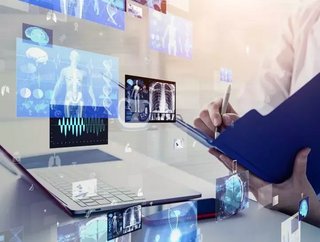 We take a look at Redox - a digital healthcare company on the rise...
Digital healthcare platform Redox recently announced it had raised $45 million in Series D funding to evolve its services, which focus on connecting healthcare providers' systems and devices. Used by over 1,400 healthcare organisations in the US, their business model has been described as "groundbeaking". 
Redox was founded in 2014 by Luke Bonney, Niko Skievaski, and James Lloyd, formerly from Epic, the EMR software pioneer. The company's USP is interoperability, with a platform that connects applications and data through just one access point. Compatible with more than 55 electronic health record systems, Redox members currently exchange more than 12 million patient records per day. 
Tom Bremner, a partner at private equity firm Adams Street who led the latest round of funding, explained what sets Redox apart from competitors: "Three important characteristics differentiate Redox's groundbreaking model - a focus on developer experience, a single, consistent data model, and a nationwide network…there are others, but they are mostly point-to-point. Nobody has Redox's traction or brand in the digital health space." 
The digitisation of healthcare as a result of the Covid-19 pandemic has undoubtedly contributed to the company's expansion, which has seen its integrations increase by 300 per cent. In June Redox appointed a new CFO to support their tremendous growth. 
The company has also been involved in the Covid-19 response. Towards the start of the pandemic they launched their two-week Rapid Deployment model for telehealth companies to integrate with healthcare organisations, a process that can take 4 – 5 months. 
They also worked with Electronic Lab Reporting (ELR) to enable the automation of lab findings that meet requirements for reporting cases of the virus. As a result Redox now transfers Covid ELR data to 90 per cent of state public health departments in the US. Additionally, Redox is helping to process 10 per cent of all Covid tests nationwide through its integration engine and a partnership with testing firm Curative. 
Redox has been a trusted Salesforce Health Cloud integration partner since 2016, and is also available through AWS Marketplace. This enables healthcare organisations to access the largest package of pre-built EHR integrations available. 
"2020 will be seen as an inflection point in digital health, as necessity brought five years of innovation forward into a single year" co-founder Luke Bonney said. "But we couldn't have reached this point in our collective growth without the consistent dedication and creativity of our team, our customers, and our partners. 
"Our mission is simple: to make the world's healthcare data useful. We want patients to feel empowered in their healthcare experience. We do that by making it easy for the best digital health applications to scale integration seamlessly across our national network of connected providers."