SOTI's telehealth technology & the future of healthcare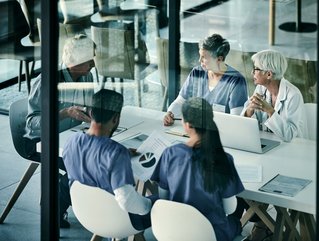 Stefan Spendrup of software development company SOTI on telehealth technology, modern medical devices & healthcare industry innovations
Software Development company SOTI is a leader in IoT management, with a keen interest in supporting healthcare professionals with digitalisation.
As VP EMEA Enterprise Mobility, Stefan Spendrup is responsible for all of SOTI's operations, in the northern and western regions of Europe. In this role, he advises and supports large enterprises on their business-critical mobility and empower them through the SOTI ONE Platform offering.
"My professional experience in enterprise mobility goes back to the early 2000s when I was responsible for sales, project management and technical consultation at multiple SOTI hardware and software partner companies," says Spendrup. "As the first employee in the SOTI Nordic office, I played a key role in developing SOTI's market in Northern Europe, working on technical and operational matters. This gave me unique experience and knowledge of SOTI's Northern European operations."
The modern healthcare industry: medical devices and technologies
Following the events of recent years, including the pandemic's impact on the healthcare sector, institutions have increasingly turned to digital devices and technologies to help streamline care after the pandemic exposed key areas for improvement within the sector.
"Increased digitalisation, like streamlining healthcare processes and patient care services while making data more secure and easily accessible, makes employees' lives easier. It is time for healthcare professionals to turn their attention to the future and evaluate how to optimise patient care by digitalising operations," says Spendrup. "The increased adoption of new technologies in the healthcare sector is evident with more institutions investing more money to implement more digital devices. However, despite the increased investment, many healthcare workers still experience significant issues with security and device downtime."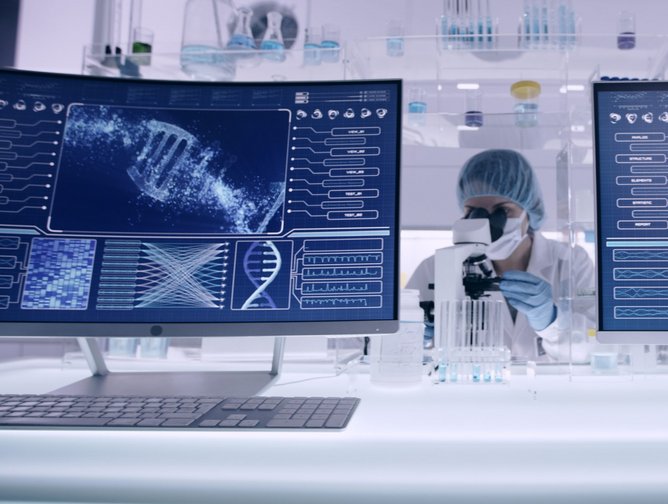 SOTI's telehealth technology solutions
SOTI's recent research report, A Critical Investment: Taking the Pulse of Technology in Healthcare, found that nearly nine in ten (88% in the UK) IT healthcare professionals are worried about patient information being revealed, lost, accessed, stolen or inadequately backed up.
"These are justified concerns, as 45% (70% globally) of organisations have experienced a data breach since 2020," says Spendrup. "Further to security concerns, when technologies are not properly implemented or maintained, costly downtime can hinder a healthcare worker's ability to provide critical care.
"Overall, more than nine in ten (95%) IT healthcare professionals have experienced an issue of some kind relating to device downtime, with 64% citing systems not integrating effectively and 52% stating frequent technical issues as the main cause. These issues are causing healthcare workers significant problems, often impacting patient care and disrupting services."
The report surveyed 1,300 healthcare IT professionals across the UK, U.S., Canada, Mexico, Germany, Sweden, France and Australia to understand how their organisations pivoted to provide patient care throughout the pandemic, the role technology played in delivering positive patient outcomes and what major obstacles remain.
"The research revealed that despite the rapid rate of adoption of remote and telehealth technology solutions, the UK healthcare sector is experiencing significant delays in patient care, resulting in a reduction in the number of patients healthcare professionals can treat and limited access to digital patient records."
But why have the Internet of Things (IoT) and mobile devices experienced downtime and how does this impact healthcare workers?
"The main issues causing device downtime for IoT technologies are poorly integrated systems and repeated technology problems. When implementing new digital devices, businesses must fully integrate new technologies with older legacy systems, so both work together within the pre-existing technology infrastructure.
"Problems often arise when businesses do not fully integrate systems, and these issues lead to significant device downtime. SOTI's research report found that every UK healthcare professional loses an average of 21 working days per year due to device downtime."
The consequences of device downtime can be catastrophic for the healthcare industry, where institutions are struggling to cope with additional patients following the pandemic.
"It should not be the role of IT healthcare professionals to ensure proper integration is a key priority and to investigate repeated technology issues. They should be focusing their efforts purely on patient care and outcomes."
According to Spendrup, the future of the healthcare industry is based on digitisation.
"Within the healthcare industry, most of the technological innovation has occurred in frontline services. However, the future for the sector is continued digitisation, and it is time for healthcare professionals to embrace change and revolutionise their operating systems to offer patients better care and faster diagnosis with new technologies."