Special Company Report: Siemens Healthineers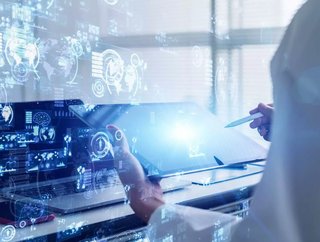 We take a closer look into the healthcare giant, Siemens Healthineers, and what has been the key to their success...
Business Overview:
At Siemens Healthineers, the purpose is to enable healthcare providers to increase value by empowering them on their journey towards expanding precision medicine, transforming care delivery, and improving patient experience, all enabled by digitalizing healthcare.
An estimated five million patients globally everyday benefit from the innovative technologies and services in the areas of diagnostic and therapeutic imaging, laboratory diagnostics and molecular medicine, as well as digital health and enterprise services.
Siemens Healthineers are a leading medical technology company with over 170 years of experience and 18,000 patents globally. With about 50,000 dedicated colleagues in over 70 countries, we will continue to innovate and shape the future of healthcare.
Its services:
Imaging - The influence of the medical image in healthcare is constantly growing. Diseases are detected earlier and treatments become more effective. When its usage is expanded beyond the field of diagnostics, entering the arenas of prevention and therapy, it can significantly contribute to lowering costs in healthcare on a global scale.
Diagnostics - Siemens Healthineers offers a broad spectrum of immunoassay, chemistry, hematology, molecular, and urinalysis testing systems, in conjunction with automation, informatics and services to serve the needs of laboratories of any size – today and tomorrow.
Advanced therapies - They enable healthcare professionals to fight the most threatening diseases in; cardiology, neurology, oncology, critical care, veterinary, liver disease and community diagnostics. 
Its commitment to cybersecurity:
The digital transformation is in full swing, and cybersecurity paves the way for your institution to participate. As a global market leader for medical imaging and diagnostics, Siemens are committed to helping you stay on track, no matter what challenges and threats you face. They offer a state-of-the-art portfolio of secure products, cybersecurity management services, and consulting that provides you with what you need for optimal protection across your institution. They aim to constantly improve their systems and processes and train our teams in cybersecurity matters, so that high cyberthreat awareness stays top of mind.
Cybersecurity readiness is part of the Siemens Healthineers company culture: they start with secure development and design, and take care of secure deployment, and help you maintain secure operations continuously.
Medical equipment from Siemens Healthineers enables you to stay protected. Their products are designed with cybersecurity in mind: they support safe network integration and secure operations around the clock.
Thanks to the Secure Development Lifecycle (SDL), which is at the heart of the Siemens Healthineers approach to cybersecurity, its products* are ready for today's operational requirements:
Hardware and software development follow defined state-of-the-art processes
Product development adheres to Siemens Healthineers standardized requirements and industry best practices
Processes and requirements are aligned consistently across the Siemens Healthineers product portfolio.
Siemens and COVID-19:
The COVID-19 pandemic has presented us all with an unprecedented challenge and has required one of the largest shifts in both personal and professional circumstances we have ever encountered. At Siemens Healthineers we are committed to being a part of the solution that sees us through this challenging time.
In this dynamic and fast-moving situation, Siemens remains committed to protecting the health and wellbeing of the employees and others, while continuing to focus on enabling its customers to deliver safe and effective patient care. They recognise that their customers and their patients are reliant on Siemens Healthineers to provide critical services to support the efforts in combating and treating this disease. Siemens has equipped our workforce to support customers as productively as possible from home and are enabling critical front-line work to continue where necessary. Additionally, they continue to enhance their infrastructure to quickly address issues remotely in this changing working environment.
Siemens are ensuring that they remain agile and pragmatic in responding to the high demands for critical equipment and delivering those solutions as swiftly as possible. In addition, they are delighted to be engaging with the consortia supporting the rapid manufacture of ventilators. Whilst Siemens Healthineers is providing support to the consortia, please be aware that we are not manufacturing ventilators nor do ventilators feature within our product portfolio.
Finally, they will be facilitating their clinically trained staff to be able to provide direct voluntary "front-line" support to the NHS/HSE at no cost to the NHS/HSE.
Siemens Healthineers remains steadfast in the commitment to the health and safety of everyone, and they endeavour to move swiftly and effectively in a socially responsible manner to support public health and each other during this difficult time.
Find out more, here.