Teladoc expands its global presence with a new $352mn acquisition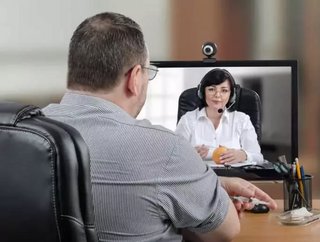 US telehealth company Teladoc has set its eyes on global expansion by acquiring Advance Medical for $352mn. Established in 2002, the company houses ov...
US telehealth company Teladoc has set its eyes on global expansion by acquiring Advance Medical for $352mn.
Established in 2002, the company houses over 3,000 medical professionals with an average of 20 years' experience, where its 20,000+ members can gain access to essential health information, anytime, anywhere, providing convenient, positive patient outcomes and added value.
It follows on from Teladoc's acquisition of virtual medical consultation company Best Doctors for $375mn.
With high levels of patient satisfaction, Teladoc's international footprint and ability to offer an expanded set of clinical services worldwide will enable the business to create a worldwide, comprehensive virtual care platform capable of serving companies and people everywhere.
Teladoc have witnessed exponential growth, with revenue rising by close to 90% in 2017, whilst its membership figures continue to rise.
With the addition of Advance Medical, Teladoc builds on its successful track record of acquiring and integrating companies and gaining access to new markets through insurers spanning Europe, the US, Asia and Latin America.
Combining Advance Medical's suite of international clinical capabilities with Teladoc's technology and operational scale, the company can meet the needs of US multinational employers, for whom one third of all employees live abroad.
See also
"Today we bring together two companies who, by consistently putting the consumer first, have proven the transformative power of offering full-spectrum virtual care solutions," said Jason Gorevic, CEO, Teladoc.
"This acquisition advances our strategy to continually expand our product portfolio, as well as our operational footprint in attractive global markets."
As countries around the world face escalating healthcare cost and access challenges, Teladoc will meet the most pressing care needs of members outside the US and expand its total market opportunity in markets such as Latin America and Asia, where private health insurance growth rates are more than double that of the US. Teladoc is also positioned to further accelerate the global adoption of virtual care.
"We share Teladoc's belief that a virtual care solution should be comprehensive in nature and provide answers and outcomes for people regardless of their location or medical condition," commented Carlos Nueno, co-founder, Advance Medical. "Our clients have increasingly demanded high-quality virtual care at scale, and now we have the ability to bring this meaningful change to the healthcare system."
"With the ability to harness the rapid pace of medical innovation, deliver an unsurpassed commitment to clinical quality, and maintain our unwavering patient-centric vision, there is no doubt we will have a profound consumer impact as we continue to expand access to high quality care," added Marc Subirats, co-founder, Advance Medical.
Mr. Nueno and Mr. Subirats will join the Teladoc executive team, continuing to lead the Advance Medical business outside the U.S.