Top 10 healthcare companies in MEA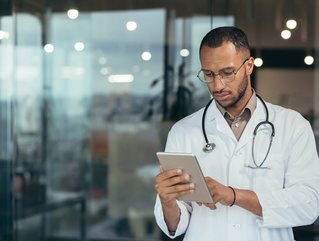 Healthcare in the Middle East and Africa
Aster DM Healthcare, Abdul Latif Jameel, AVM Labs, Nala, Mawidy, Vezeeta, Labayh, Luna Africa, Aramed & Evercare are our Top 10 MEA healthcare companies
Mawidy is an innovative platform that offers telemedicine to patients across the Kingdom of Saudi Arabia, allowing them to book an appointment via the app and take their doctor with them 'wherever you are'
The company also works hard to raise community health awareness, especially following COVID-19.
Founded in 2018 and based in Riyadh, Saudi Arabia, Nala is a health, wellness & fitness company that is changing the way people access healthcare. The company does this with its virtual assistant, which is designed to 'empower anyone to take care of their health'.
Wellness and fitness service AVM Labs was founded in 2000, is based in Hidd, Bahrain and was previously known as 'Thyrocare Gulf Laboratories'. AVM Labs aims to be 'the future of high quality, affordable preventive care'. The company vision is to assist each and every medical establishment with its laboratory solutions and to ensure high quality at the lowest cost.
Abdul Latif Jameel Health aims to make modern medical care affordable and is particularly dedicated to accelerating developments across women's health and diagnostics. Abdul Latif Jameel Health is a part of Abdul Latif Jameel, an international investor and collective of independent, family-owned and diversified businesses, founded in 1945 by the late Abdul Latif Jameel, which today has a presence in over 30 countries.
Health tech leader Labayh is based in Riyadh and was founded in 2018. The company works with organisations, to help them help their employees become a 'calmer and happier version' of themselves. Its services include coaching and counselling, as well as growth-focused consultations and a library for meditation and mindfulness. Labayh also offers workshops covering burnout, resilience, stress management and work-life balance.
Arabian Medical Enterprises Aramed is a leader in medical aesthetics, alternative laser treatment and advanced medical solution fields. The company was founded in 2003 in the UAE and after 17 years of operations, is till dedicated to supporting healthcare businesses across the Middle East, including in the management of chronic diseases like cancer.
LUNA Africa is a telehealth start-up for women, which allows them to discuss their health and ask questions from verified gynaecologists and obstetricians, who can answer these women remotely.
"We currently have chat rooms about mothers, sexual health and pleasure, menstrual care and hygiene, as well as relationships," said founder Aline Joyce Berabose.
Vezeeta was established in 2012 in Dubai and is a patient-centric digital healthcare platform. The company is 're-imagining the future of the out-patient globally' with doctor consultations, pharmacy support and diagnostics. Vezeeta has been recognised as one of the 'Most Innovative Company' by Fast Company and as one of the 'Top 5 Startups' by Forbes Middle East.
Evercare is owned by the Evercare Health Fund. Headquartered in Dubai, Evercare has 30 hospitals, 16 clinics and 82 diagnostic centres, across Bangladesh, India, Kenya, Nigeria and Pakistan.
"We have nursing colleges in Nairobi and Dhaka and several similar initiatives in all the countries where we operate. Nurses are in great demand, and it is important to continuously recruit in this area and to develop our talent pool," said Massimiliano Colella, CEO. "Ultimately, no two countries or regions are the same, so the challenges vary based on context."
Aster DM Healthcare started out as one medical centre and grew to become a healthcare titan with over 19,000 employees, who are leading the healthcare revolution in the Middle East, with a 'commitment to build a healthier tomorrow'.
The company leads 366 medical establishments, including 27 hospitals, 115 clinics and 223 pharmacies across seven countries. Aster DM Healthcare offers a range of healthcare services at its hospitals, clinics, pharmacies and diagnostic centres, as well as in its educational institutions.