The impact of digital innovation across healthcare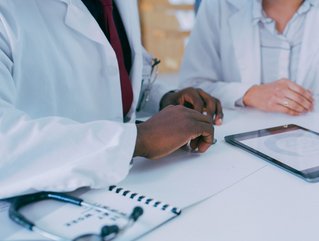 Mark Pestridge, Senior Director Customer Experience at Telehouse explores why growing data volumes are a serious problem for private healthcare enterprises
Private healthcare companies are leading the way with digital transformation, implementing telemedicine, AI-enabled medical devices and the Internet of Things (IoT) monitoring equipment to change the way patient services are being delivered. Through IT infrastructure innovation and thanks to the latest technologies, healthcare and pharma professionals are better equipped to streamline their workflows, reduce human error and improve patient outcomes, all whilst lowering the costs. In today's modern healthcare landscape that is battling the increasing pressures from the backlog of non-Covid care, these goals are critical to meet – and digital transformation is a key enabler.
However, the modernisation and adoption of advanced tools are causing a major headache for many enterprises as they are seeing enormous amounts of data produced and struggling to act on real-time insights quickly enough. In fact, 46% of private healthcare enterprises say growing data quantities have become a serious problem, as evidenced in the latest Telehouse research. More data is certainly beneficial for diagnostics, live-saving care and drug discovery, to name a few. The real obstacle lies within disparate data sources and a lack of data centre foundations that can handle the increasing volumes to transform healthcare in a secure way.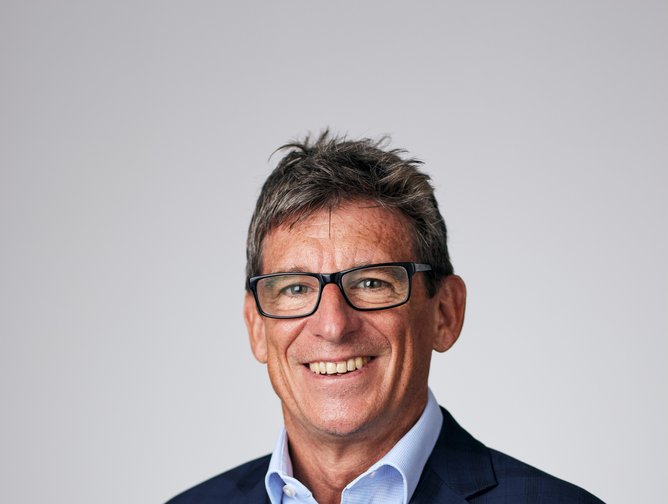 Joining the dots at the edge for digital innovation across healthcare
The Private healthcare sector is one of the biggest adopters of edge computing, with 72% of companies already implementing an edge strategy. Driven by the need to innovate patient services, storing and accessing data closer to its source offers many benefits, from lower latency and reliability to greater security of confidential patient data. Despite high adoption of edge computing, however, many enterprises are struggling to realise its full benefits and to use it to advance their IT maturity and data processing.
With 46% of professionals experiencing latency issues and disruption to end-users' ability to access data, picking the right edge data centre and colocation provider will provide a viable solution. A well-connected local data centre can help achieve more efficient data processing and faster, more accurate analytics from multiple IoT sensors and AI-powered monitors at the bedside, in an ambulance, laboratory, and even inside our own bodies.
The speed at which healthcare professionals can act on data from their medical devices is often a matter of life and death. Thus, the infrastructure cannot be limited by data transmission speeds or bandwidth, and certainly not by the risk of downtime. By interfacing with an edge data centre, IoT medical devices can extend the reach of existing networks, enabling professionals to confidently access critical patient data in time to respond to sudden changes in their condition.
Scaling into the healthcare cloud
Historically, the healthcare sector steered away from the cloud as it could neither meet their need for strong security nor was it cost-effective. Now, private healthcare companies are taking advantage of the flexibility cloud offers to scale capabilities easier, more cost-efficiently, and securely. Hybrid deployments are proving popular due to workload volumes and the sensitivity of data, with a combination of private cloud and colocation leading the charge.
The scalability and flexibility that hybrid infrastructures offer are key for this sector which is evolving to benefit from machine learning advancements, IoT connectivity and greater automation of laborious processes. Private healthcare businesses need an environment that can accommodate the ever-growing amounts of data and expand storage at short notice, with resources that can handle the extra computing power that AI-enabled devices need. A colocation facility that houses leading cloud providers will allow them to take on extra capacity, increase bandwidth and ensure the entire healthcare ecosystem can provide a resilient distribution of service.
Protecting confidentiality across healthcare
The healthcare industry is closely regulated and data from patient drug trials or diagnostic medicine for example, needs to remain private and classified. Consequently private healthcare companies have to put security considerations at the centre of their IT innovation initiatives. With such a rapid adoption of AI and with more and more IoT devices connecting, IT systems are exposed to additional cyber threats and security gaps. Modern colocation and cloud service providers offer the highest levels of security for the entire interconnected ecosystem that has to share and access confidential data. With data volumes growing exponentially, colocation and cloud can ensure regular security updates and on-site measures, helping enterprises maintain compliance now and in the future whilst benefiting from the technological innovations.
Prepping for the future of modern healthcare
Technological advancements are reimagining healthcare, forming a reality in which professionals can work faster with real-time insights and more efficiently with new tools to help develop new treatments and diagnostic processes. Modern IT approaches consisting of cloud and colocation are the key to helping enterprises overcome their data, latency and security challenges, leading to more value-based care and faster decision-making. Hybrid infrastructures can facilitate instantaneous feedback loops from IoT medical devices, help form an interconnected healthcare ecosystem and offer much needed scalability to handle granular data from AI machines. Free from data worries, the private healthcare sector can continue their ground-breaking and life-saving work.
Byline written by Mark Pestridge, Senior Director, Customer Experience, Telehouse