Top 10 Healthcare Whitepapers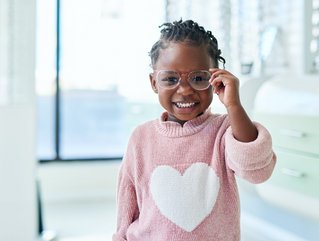 Healthcare
Here are our Top 10 Healthcare Whitepapers from AWS, Siemens, JLL, IQVIA, Palo Alto, Snowflake, CVS Health, Talkdesk, Acronis & Merative
10. Merative
'Heading to the future: Coordinated Health and Social Outcomes'
Sean Renner, Go To Market Leader for International at Merative and Dr. Héctor Upegui, Chief Health Officer and Worldwide Market Development Executive at Merative, explore the best way to achieve outcomes for people with complex health and social situations. In the whitepaper 'Heading to the future: Coordinated Health and Social Outcomes', the duo look at how a person-centric service delivery model can help organisations answer this complexity.
9. Acronis
'Cyber protection solutions for 21st century healthcare industry challenges'
How healthcare tech professionals can protect sensitive data in the new era of cyberthreats? Read Acronis' whitepaper to find out how healthcare institutions can 'grow profits, comply with privacy regulations, optimise patient care and improve interoperability', by choosing the right payers, suppliers and delivery partners and working alongside the best academic institutions.
8. Talkdesk
'Building a patient-centric healthcare contact centre'
Talkdesk's whitepaper explores key trends that are changing how providers think about the patient journey and review tactics to deliver the best patient experience.
In this whitepaper, read about:
How patient experiences are driving change
The challenges facing today's healthcare contact centres
A better way to deliver patient experience through the contact centre
What the healthcare contact centre of the future looks like
Where does healthcare go next?
7. CVS Health
'Understanding and Addressing Vaccine Hesitancy'
CVS Health's new whitepaper discusses key survey findings and shares perspective about COVID-19 vaccine hesitancy.
Among survey respondents:
28% were interested in a vaccine as soon as it is possible
35% would wait until others had been vaccinated
20% were uncertain about receiving a vaccination
17% did not plan on being vaccinated
CVS Health also shares how it is helping to 'build awareness and ensure safe and equitable access across communities'.
6. Snowflake
'Data-driven healthcare done right'
The global healthcare industry has highly unique data challenges, with ensuring that all hospital, payment and insurance data remains secure being a priority.
This white paper from software developer Snowflake explains how healthcare professionals can address these challenges with the correct cloud data architecture.
5. Palo Alto Networks
'Security Reference Blueprint for Healthcare'
Palo Alto Networks is on a mission to be the cybersecurity partner of choice. In the whitepaper the company released earlier this year, Palo Alto Networks examines security reference blueprints used in the healthcare sector and offers a framework for hospitals to 'protect patient care, protect data from compromise, rationalise the scope of compliance' and more, with Palo Alto Networks next-generation security platform.
4. IQVIA
'Vision 2030: patient services and support in the healthcare market of the future'
In their whitepaper, IQVIA's Dr Sandra van Os, Health Behaviour Change Specialist and Dr Jessica Walburn, Associate Director, use behavioural science principles to explore how medicine is becoming digital. Using insights from patient experience and outcomes data, they explore how it can become a powerful resource for diagnostics, therapy and care, and disease prevention.
3. JLL
'Navigating succession planning challenges in healthcare facilities management'
The 'Silver Tsunami' continues to reduce the number of healthcare staff and worsen staffing challenges at healthcare facilities. In this whitepaper, JLL examines:
Why facilities managers are key to attracting and empowering your talent
How to build a robust FM platform to minimise the impact of personnel changes
How recruiting and training candidates from other fields can help fill crucial talent gaps.
2. Siemens
'Shaping the next decade in healthcare'
Healthcare technology company Siemens Healthineers has moved computing to the cloud to better support patients and healthcare professionals. Using its Digital Ecosystem, Siemens Healthineers is leading the digitalisation of healthcare. Siemens Healthineers uses Microsoft Azure to make solutions easier for healthcare providers to access and improve the value of care delivered.
In its whitepaper 'Shaping the next decade in healthcare', it reviews the impact of COVID-19 and how it exposed critical weaknesses in many health systems, the opportunities of digitalisation and the potential of new care paradigms.
1. AWS
'Powering a new era of clinical excellence'
AWS is trusted by the global healthcare sector and life science industry for providing unmatched reliability, security and data privacy. With a market share bigger than Microsoft Azure and GCP combined, Amazon Web Services has grown to become the most comprehensive and widely-used cloud computing platform. AWS offers 175 services from data centres worldwide.
In this whitepaper, AWS explores how machine learning can help healthcare organisations to:
Uncover potentially lifesaving insights
Enable clinical and operational excellence
Drive personalised relationships with consumers and patients
Increase the speed of innovation
Activate a healthcare partner network
Achieve better outcomes at lower costs
*********************************************
For more insights into Healthcare - check out the latest edition of Healthcare Digital and be sure to follow us on LinkedIn & Twitter.
Other magazines that may be of interest - Manufacturing Magazine.
*********************************************
BizClik is a global provider of B2B digital media platforms that cover 'Executive Communities' for CEO's, CFO's, CMO's, Sustainability Leaders, Procurement & Supply Chain Leaders, Technology & AI Leaders, Cyber Leaders, FinTech & InsurTech Leaders as well as covering industries such as Manufacturing, Mining, Energy, EV, Construction, Healthcare + Food & Drink.
BizClik, based in London, Dubai & New York offers services such as Content Creation, Advertising & Sponsorship Solutions, Webinars & Events.