Traditional Chinese Medicine (TCM) is on the rise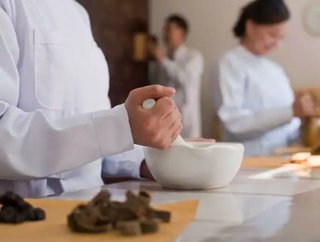 A new law in China has thrown Traditional Chinese Medicine (or TCM) into the spotlight. With the infiltration of Westernised medicine, the use of TCM h...
A new law in China has thrown Traditional Chinese Medicine (or TCM) into the spotlight.
With the infiltration of Westernised medicine, the use of TCM has had a revival. From the start of July, the Chinese Government aim to enable practitioners to qualify as licensed physicians in the practice of TCM, in order to raise awareness and the establishment of new TCM medical facilities. At present, there are nearly 4,000 TCM hospitals and over 40,000 TCM clinics across China.
This emphasis has led to the establishment of the Beijing Xingchen Hospital of Chinese Medicine, for example, with the plan to raise awareness and support traditional medicine within the region. At present, TCM accounts for nearly 30 percent of China's pharmaceutical revenue.
Growing concerns
However, with the costs of TCM being far lower than westernised medicine and ongoing treatment, it will be interesting to see whether TCM grows in prominence despite government backing. A chemist in China, Tu Youyou, won a Nobel Price for creating an anti-malaria drug through the use of TCM, putting the practice back into a mainstream focus.
There are also concerns globally surrounding the lack of quality control and standards within TCM, in comparison to westernised medicine in which clinical trials are rigorously undertaken and documented.
Tough crowd?
With younger generations also adopting westernised medicine from a young age, and seeing rapid results from the use of prescription drugs and treatment, they would not have used Chinese medicine as much as older generations. The younger generation could therefore be a hard audience to win over.
Despite this, TCM is surprisingly seeing a surge in Australia amongst the medical profession. With over 5,000 medical clinics focusing on Chinese medicine, the practice is fully supported by the government, and students can study TCM at university in Australia, where students can spend a year in China to blend their knowledge of westernised medicine with the advantages of TCM.
Ongoing discoveries
Overall, TCM has seen a rise in popularity in areas such as cancer, cardiology and respiratory diseases. With limited awareness in areas such as Pulmonary Fibrosis, the use of TCM has shown an improvement in targeting fibrotic processes in the study  "Pharmacodynamic and pharmacokinetic assessment of pulmonary rehabilitation mixture for the treatment of pulmonary fibrosis," which appeared in the journal Scientific Reports.
With only two known westernised drugs which help treat pulmonary fibrosis, no cure has been found. It is clear to see that patients are looking to new alternatives which could give them a higher quality of life throughout ongoing treatment. The same can be said for heart disease, which has become one of the largest causes of death globally.