uMed raises funds to grow automated platform for research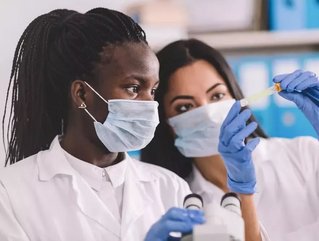 The platform aims to help healthcare providers conduct clinical research studies more efficiently...
Research technology company uMed has raised £3.7 million in funding to grow its platform for clinical research. 
uMed aims to help healthcare providers in the UK and US, including GPs, hospitals and health specialists, run patient research more efficiently while safeguarding data. 
The platform automates the clinical study process, creating patient registries that meet regulatory compliance, and combines electronic health data with data captured from each patient that can include genomic and biomarker samples.
This automation allows various healthcare providers, whether small doctor practices or large hospitals to participate in multiple research programmes simultaneously, without increasing overhead or burdens on clinical teams. 
The company already delivers its technology to a number of clinical research studies including the University of Oxford-led RAPTOR-C19 study, part of the national platform evaluating the use of Covid-19 diagnostics in different settings. With these findings scientists hope to better understand and control the transmission of the virus. 
The uMed process works in three stages. First the platform integrates with the healthcare provider's EHR or data lake to match eligible patients to studies; then the uMed dashboard triggers the automated outreach and remote consent of patients on behalf of their recognised provider; and lastly data is captured remotely from both the patient, the EHR and where necessary the clinician, linking this data back to the study dataset. 
uMed's founder and CEO, Dr Matt Wilson, a former NHS anaesthetist and Medical Officer in the Royal Marines, created the technology platform to connect life science researchers with healthcare providers and their patients. 
"Our technology can support healthcare providers in finding appropriate patients to participate in medical research including large scale patient registries which usually demands laborious, manual processes on top of their already complex and heavy workloads" he said. 
 "As our technology is uniquely able to reach back compliantly from the Electronic Health Record (EHR) to the patients, the process for building research registries can be heavily automated. It means clinicians can focus on patient care, while patients are given the opportunity to participate in many more studies from home with full transparency over use of their health records."