Unified Health launches its pilot clinic in Canada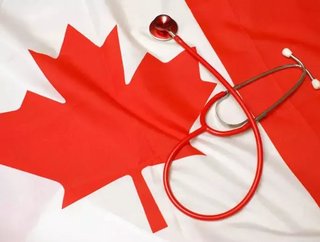 Canada is presently undergoing a significant shortage of GP's and medical professionals, leading to ongoing pressures within its healthcare system. Cl...
Canada is presently undergoing a significant shortage of GP's and medical professionals, leading to ongoing pressures within its healthcare system. Close to 60,000 citizens lack a family doctor within Nova Scotia, leading acute care teams and medical facilities to be under constant strain.
Launching a pilot clinic in Halifax, private healthcare company Unified Health has sought to fill the gap within the public sector, causing consternation amongst the healthcare community and the citizens which look towards it for answers.
Named the Unified Health Community Triage Centre, the facility offers non-emergency care services for a fee, enabling local citizens to see a nurse practitioner for CAN$35 for a 15-minute appointment, or access services in areas such as mental health counselling, osteopathy, somatic coaching and more.
On the company's website, Unified Health has stated that it solely aims to "alleviate the bottleneck of patients in emergency rooms and hospitals by directing them to the right practitioners for their specific needs."
Additionally, Unified Health has recently stated its ambitions to further expand across the province, first in Bedford and Cape Breton, and has partnered with health and wellness clinic Ohana to increasingly support patients who utilise its services.
However, as its services are not covered by the publicly funded healthcare system, concerns have been raised by the medical community, noting that the country could be opening itself up to a two-tiered system, similar to that of the US.
See also
"This clinic is a symptom that the public system must be fixed so that Nova Scotians have better access to primary care services," commented Kevin Chapman, Director Health Policy & Economics at Doctors Nova Scotia
"Physicians are governed by the college of physicians and surgeons, the Nova Scotia Health Authority is responsible for delivering care across the province in its facilities. We don't have an understanding of what that oversight [for the clinic] might be.
"At the end of day, we certainly see this clinic trying to provide services that are needed. Access to primary care is a challenge in Nova Scotia, but our focus would be on strengthening the public system, rather than trying to concurrently put a private system in place."
"A person could fairly conclude that the emergence of a private, for-profit clinic providing a service that is supposed to be provided in Nova Scotia free indicates that the job the government is doing on providing health care is missing the mark at a pretty basic level," added Nova Scotia New Democratic Party leader Gary Burrill.
Rhys Bevan-John, Unified Health's Chief Culture Officer and somatic coach, has responded to the ongoing concerns, understanding that the centre is set to polarise opinion.
"We're doing this thing that looks nefarious, and we're in total agreeance that this looks totally nefarious, and we don't want to be nefarious. We want health care to be free for everyone," he says.
"In the fullness of time, it is my heartfelt intention with this company to make it publicly funded, to make it free."