Unlocking competitive advantages through a DFD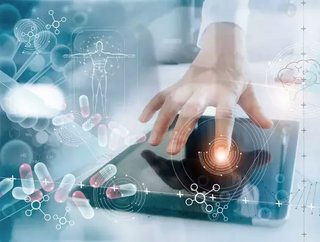 Healthcare providers can create a competitive edge by offering an intuitive Digital Front Door (DFD) experience, says L&T Technology Services Ltd...
Healthcare providers can create a competitive edge by offering an intuitive Digital Front Door (DFD) for a smooth patient journey, states L&T Technology Services Ltd (LTTS) in its white paper. 
One side effect of the COVID-19 pandemic has been a drop in the number of patients attending hospital appointments. This downtick has accelerated the need for healthcare providers to engage with DFD - an enabler for patients to have more control in their healthcare journey.
According to statistics from Deloitte Center for Health Solutions, 2020 Consumer Study, more patients are turning to virtual visits for prescriptions (up to 36% from 19% in 2019) and information (an increase of 12%) 
"Innovative and new-age telehealth solutions are the need-of-the-hour to address the unique challenges posed by global infectious disease outbreaks," reports LTTS.
"In today's hyper-competitive environment, healthcare organisations that provide a seamless and satisfying experience across all consumer touchpoints will have an important competitive differentiator."
Changes in patient behaviour
Shifts in consumer behaviour are disrupting the healthcare industry and impacting areas such as reimbursement rates, procedure pricing and patient satisfaction. 
Consumers are using online channels to search for care but still rely on personal recommendations (52%) when choosing a physician. A total of 48% make their final decision after reading online reviews, according to the Healthcare Consumer Insight & Digital Engagement survey. Today, healthcare companies are in a good position to leverage technological innovations in data and systems to deliver the best care to patients regardless of their location.
The successful implementation of DFD would offer providers increased efficiency and reduce the burden on staff while offering patients greater flexibility.
What are the challenges?
The entry of new players is creating a major disruption in the competitive healthcare arena by offering a range of services from laboratory tests to virtual consultations; they are winning over consumers from traditional health systems and gaining more popularity.
Engaged consumers are also exerting a greater influence on health systems to drive new business models.
To create a competitive edge for their DFD, existing providers are taking a leaf out of the best practices from other industries where adoption of digital technologies enabled organisations to overcome similar challenges and fuel innovation. 
With the DFD as the starting point in a provider's digital transformation, LTTS predicts that this will pave the way to providing higher quality, higher-value care and improve operational efficiency through automation and advanced analytics. 
"Providers must better collaborate to improve the quality of care while lowering the cost," advises LTTS.
It is predicted that AI and data analytics will be used to anticipate service needs and drive proactive engagements through DFD, which will retain a central influence over patient-centric healthcare systems moving forwards.
DFD best practices
Furthermore, healthcare providers need to provide a DFD that offers a seamless and intuitive experience, including:
Education apps
Access to telehealth
On-demand appointment scheduling 
Access to health records 
Patient self-triage tools 
Guiding consumers to appropriate care teams
Virtual consultations
 Find out more in LTTS' white paper: download here