US digital healthcare firms merge in $1.35 billion deal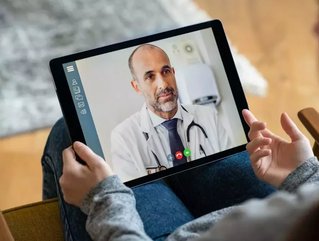 The combined company forms an integrated healthcare platform...
A new US-based public digital healthcare company valued at $1.35 billion has formed following a merger between UpHealth Holdings and Cloudbreak. 
GigCapital2, a telecoms private-to-public equity corporation, has entered into two separate business combination agreements with the two firms. UpHealth Holdings is a digital healthcare provider, while Cloudbreak is a telemedicine firm. The combined company will be named UpHealth Inc. and will be listed on the NYSE under the new ticker symbol "UPH".
As a result of the merger UpHealth will provide an integrated platform for health systems, payors, and patients. Its four key areas of provision will be integrated care management, global telehealth, digital pharmacy, and tech-enabled behavioral Health.
The merger will enable UpHealth to deliver digital healthcare to more than 10 countries. 
In a press release, Chirinjeev Kathuria, MD, Co-Founder and Executive Chairman of UpHealth, said: "UpHealth is a global, digital health services and technology pioneer. It combines primary care with integrated care management and overlays pharmacy and behavioral telehealth services to provide a 'one-stop shop' platform to improve health outcomes, quality, costs, and patient experience."
Jamey Edwards, CEO and Co-Founder of Cloudbreak Health, commented: "This business combination strengthens UpHealth to further penetrate the broad and fast-growing digital health and telehealth market. Combining with UpHealth and its complementary suite of solutions will further our ability to power healthcare's digital transformation and resolve disparities on a massive scale. We are proud to be part of this mission together."