US fintech launches to provide affordable health cover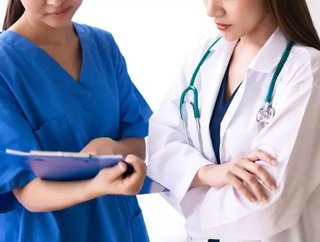 Credit scheme launches in response to medical needs emerging from the pandemic...
A tech-based credit provider in the US has launched Covered Care, which will provide financial cover to people with low credit ratings. 
Created by Covered Holdings, the initiative has been created by a group of industry veterans who spotted a need for fair and accessible credit options for the average consumer, particularly in times of medical emergency. It will also provide affordable healthcare financing for people declined by traditional credit.  
Financial technology experts Ken Rees and Tim Ranney developed Covered Care in response to emerging medical needs amid the coronavirus pandemic. With healthcare practices eager to grow again but traditional credit providers tightening availability, they saw a need for affordable healthcare finance options.
"The COVID-19 pandemic has created a perfect storm for the healthcare industry in this country. Just as practices are opening their doors again, most lenders are reducing access to credit for the people who most need it," said Ken Rees, founder and CEO, Covered Holdings. 
"The current health crisis placed a spotlight on a serious market need to connect these two groups, so medical professionals can focus on serving their patients and patients can get affordable credit to cover those expenses."
According to data from analytics company FICO and the Consumer Financial Protection Bureau, over half of American adults have a credit score that's under 700 or no score at all. These consumers are typically denied credit or given prohibitive interest rates – often for medical needs. 
Covered Care promises high approval rates for healthcare financing and a fast, hassle-free experience for non-prime customers. They call this "Credit at the Speed of Life."
The fundamental difference between Covered Care and traditional lenders is that they aim not to turn people away, using alternative data sets to approve as many applicants as possible. Being a fintech there is no paperwork required so that customers can be approved in seconds. 
"I've seen most of the underwriting strategies used for higher risk populations in the past 15 years," said Tim Ranney, co-founder and Chief Credit Officer of Covered Holdings. "We have a better approach that allows us to extend credit to most applicants while keeping APRs affordable. Our goal isn't just to approve a few more customers than other providers – our ambition is to approve everyone."