Healthcare news roundup: digital transformation & fintech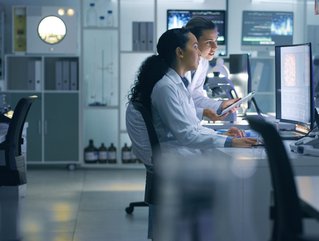 This week in Healthcare Digital, we looked at fintech in healthcare, optics technology, how digital transformation can uplift the sector & cyber security
Healthcare, meet fintech: The unlikely pairing that could help an industry on its knees with new financial technology tools to provide better visibility.
Jin Lee, Senior VP for MediThinQ Co., Ltd. & David Goldman, VP of Marketing for Lumus, Ltd. discuss their new partnership, AR glasses & optics technology.
Lindsay Lucas, CEO of Software Solved, shares why digital transformation is a crucial part of modern healthcare but shouldn't be carried out in isolation.
93% of healthcare organisations have been hit by an identity-related security breach in the past two years, according to research by SailPoint, which suggests that part of this is due to understaffing.
SailPoint​'s research report 'The State of Identity Security 2023: A Spotlight on Healthcare' reviewed data from 150 IT and IT security decision makers from global healthcare organisations.