MediThinQ & Lumus on optics healthcare technology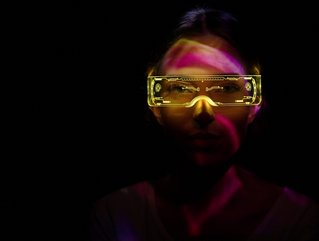 Jin Lee, Senior VP for MediThinQ Co., Ltd. & David Goldman, VP of Marketing for Lumus, Ltd. discuss their new partnership, AR glasses & optics technology
Please introduce yourselves and your roles.
Jin Lee: "I'm Jin Lee, Senior Vice President for MediThinQ Co., Ltd."
David: "I'm David Goldman, VP of Marketing for Lumus, Ltd."
What led you to your respective industries?
Jin Lee: "I have mainly worked for IT-related companies, and the company I worked at right before MediThinQ was a VR-related company. Looking at the rapidly progressing aging society, I have always been interested in the healthcare industry. MediThinQ's products are a convergence of the IT and healthcare fields, leading me to accept the position from our CEO."
David: "I spent the first 15 years of my career focused on consumer-facing technologies like Google, eBay and Sirius-XM Radio. After seeing and realizing that augmented reality was the next computing platform and interface between humans and machines, I pursued a position within this industry at Lumus."
Tell me about MediThinQ.
Jin Lee: "MediThinQ designs and manufactures wearable smart glass solutions that enable free sight and comfortable surgery posture for medical staff. MedithinQ, an FDA(USA), CE-MDR(EU), PMDA(Japan), KFDA(Korea) and TGA(Australia) certified company, uses augmented reality (AR) to help surgeons using imaging equipment – like a laparoscope or an endoscope – see the image through an AR lens so they no longer have to turn around mid-surgery. With MediThinQ, the image is always presented right in front of their eyes during the procedure."
Tell me about Lumus.
David: "Lumus is a very unusual company which is somewhere in between a startup company and an established brand. Within the near-to-eye display world (VR, AR, MR, etc.), Lumus is a well-known player. We have been in business for more than 20 years with a recent focus on the consumer market. We develop augmented reality (see-through) displays using transflexive mirrors. Our array of cascading mirrors is actually embedded in the glass lens which we call a waveguide. Waveguides essentially guide the signal (image) from the entrance aperture of the optical engine into the glass so the viewer gets an immersive view of digital content overlaid over their view of the physical environment.
"Lumus technology is currently used by the US military for fighter pilots and in several medical devices used in surgery situations. Our focus includes creating consumer AR glasses that have a small form factor, a very bright image and high level of transparency.
"Having a good degree of transparency and a very bright image is extremely important in operating rooms where you want to see the patient clearly and the environment is intentionally very well-lit."
Can you tell us about your partnership?
Jin Lee: "High-definition images, form factors that allow the viewing of images and the outside world at the same time, and batteries lasting longer than three hours are the minimum specifications that our products must have in order to be used for various purposes in all industries – including the medical industry. Lumus technology was the best solution in the market that enables all above requirements. What will be future challenges are, of course, improvements in product weight and image quality. A strategic partnership relationship with Lumus is very important for us to maintain and develop a leading position in our business field in the future."
David: "Lumus works with one of our original design manufacturers (ODMs) in Taiwan called Quanta Computer. They are a very large, well-respected manufacturer probably best known for their work on the Apple smartwatch and MacBook Pro. Companies like MediThinQ can order optical engines directly from Quanta, which is how we were connected to them. Once we learned of the important work MediThinQ was doing using Lumus reflective waveguide technology, we reached out to them to see how we could better support their efforts. They are currently using our OE Vision (optical engine) which is based on our high performing 1D expansion waveguides, and we are working with MediThinQ and Quanta to migrate them over to our 2D waveguide technology for future products."
Jin Lee, can you tell us about MediThinQ's AR glasses?
Jin Lee: "We have developed two types of AR glass. The first product is SCOPEYE with a "Wearable Display" concept, which allows you to wirelessly bring the images on the monitor to your eyes. Through this, you can view medical images needed during dangerous surgeries while focusing on the patient without turning your head away. The second product is called MetaSCOPE and has a "Wearable Microscope" concept. By mounting a camera on the SCOPEYE, it aims to help surgeons comfortably and effectively perform surgery by replacing optical loupes and surgical microscopes, which are used in uncomfortable positions, with new digitalised products."
David, can you tell me more about Lumus' optics technology and how it benefits MediThinQ's AR glasses?
David: "As we mentioned earlier the brightness and transparency are critical to MediThinQ's customer's environment. Additionally, we have the best power consumption of any waveguide technology which means less need for constant charging (in the case of their wireless device)."
What do the next 12 months hold for each of your companies?
Jin Lee: "We have recently collaborated with one of the biggest global medical companies, and they are currently promoting our product bundling with their main medical equipment to the entire US market. This means our product will be exposed to many hospitals all around the US over the next 12 months. It will be a very busy year as we will continue to upgrade and diversify our products based on feedback from many customers."
David: "Lumus is working with several top technology companies to develop AR glasses for the consumer. We can't mention specific names, but these companies are well-known players in consumer tech and we are very excited to see our reflective waveguide tech on the faces of consumers in the next 2-3 years. Our latest optical engines can actually fit into a normal looking pair of glasses and allow for direct bonding of Rx prescription lenses directly to the waveguide. This will allow AR glasses to potentially be the only pair of glasses users will need."
Anything else our readers should know?
Jin Lee: "Micro Display is still in its infancy compared to the history of monitors, so we believe that it will evolve rapidly in proportion to the growing needs in the market, and we expect a lot from Lumus since they are the best in this area."
David: "Lumus believes that companies like MediThinQ do an incredible job of employing waveguide technology (AR) as a "better mousetrap" than legacy technology in the operating room. Replacing costly and bulky screens everywhere with a user-friendly form factor that can reduce the cognitive load surgeons and other medical practitioners have to endure in their important and challenging work is a net benefit. We hope that adoption is swift. Replacing legacy machines will not only improve medical staff performance, but also reduce their carbon footprint."