Virtual reality technology is impacting digital healthcare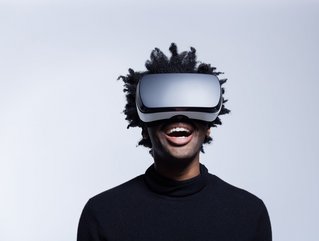 Virtual reality in healthcare is expected to reach US$18.5bn in 2032, with the technology supporting surgery simulation as well as exposure therapy
The market value of virtual reality healthcare is set to reach US18.5bn by 2032. There are two major benefits - allowing healthcare professionals to practise their work and exposure therapy for patients.
Virtual reality technology allows surgeons to practise
Medical school can take up to seven years to complete. Schools require a great deal of equipment for students to practise on, but virtual reality headsets allows students, as well as professionals learning a new skill, to practise in their own time.
For the fifth year in a row, the Johns Hopkins School of Nursing has been recognised as the top accredited master's nursing programme in the USA. The school has utilised digital learning opportunities for students, such as virtual reality simulations. Students are able to repeat medical scenarios to improve their skills and are able to prepare for the emotional weight of the task ahead, in reality.
"Students don't run the risk of hurting anyone. They learn critical thinking skills while being exposed to high-risk situations not seen very often. It's great preparation," said Kristen Brown, Advanced Practice Simulation Coordinator at the School of Nursing.
Exposure therapy with virtual reality
Fear is one of humanity's oldest emotions, designed to prepare us to run from something dangerous - or fight it.
But sometimes fear can be irrational, from Trypophobia, the fear of clusters of small holes, to Omphalophobia, the fear of belly buttons.
When someone is so intensely afraid of something that they begin to change their lifestyle to cope with it, a fear has become a phobia. This can have disastrous consequences for the person - as well as their family, career and their overall healthcare needs.
Exposure therapy with virtual reality allows an individual with a particular fear to gently step into that fearful space, while knowing that they are completely safe.
Virtual reality exposure therapy can cover common fears and phobias, such as:
Social anxiety
Flying
Being in an enclosed space
Heights
Needles
Dogs, spiders, insects, rats or birds
Repeated exposure to the same fear virtually allows the individual to work up the courage to face the fear in reality.
Skip Rizzo, Research Director at USC Institute for Creative Technologies for Medical Virtual Reality, has been investigating the potential benefits of virtual reality for mental health since the 1990s. He believes that the stigma behind phobias prevents people from asking for help and that virtual reality exposure therapy can help meet the patient's need for privacy.
"People that are worried about stigma around whatever the problem is that they have, or they're ashamed, they might not want to admit to another person directly that they're having these issues. But they might be more likely to do so in an avatar-based world where they can preserve their anonymity but still interact with people," said Rizzo.