Walgreens and McLaren Health Care enter a new partnership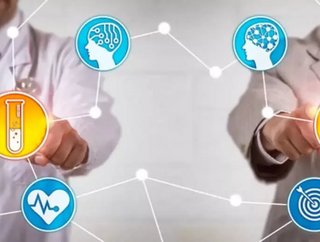 One of the US' largest drugstore chains with more than 9,000 stores, Walgreens has entered a new partnership with McLaren Health Care, which is focuse...
One of the US' largest drugstore chains with more than 9,000 stores, Walgreens has entered a new partnership with McLaren Health Care, which is focused on its health service and pharmacy offerings.
McLaren plans to open a combination of several different types of health service offerings in Walgreens retail locations throughout Michigan, including retail health care clinics, urgent care centres and primary care sites.
Headquartered in Grand Blanc, Michigan, McLaren is a fully integrated health network committed to quality, evidence-based patient care and cost efficiency. The McLaren system includes 14 hospitals, ambulatory surgery centres, imaging centres, a 490-member employed primary and specialty care physician network, commercial and Medicaid HMOs covering more than 620,000 lives in Michigan and Indiana. Additionally, it houses home health and hospice providers, retail medical equipment showrooms, pharmacy services, and a wholly owned medical malpractice insurance company.
"As the cost of healthcare continues to rise, patients' expectations are evolving around better value, convenience and simplicity, and a desire for instant, high-quality care," said Pat Carroll, M.D., Walgreens chief medical officer and group vice president, healthcare services and clinical programmes. "Our collaboration with McLaren, demonstrates our ongoing commitment to create neighbourhood health destinations that provide retail health services and patient care across the communities we serve."
At present, McLaren operates Michigan's largest network of cancer centres and providers, anchored by the Barbara Ann Karmanos Cancer Institute, one of only 49 National Cancer Institute-designated comprehensive cancer centres in the US.
See also
In addition to these planned new McLaren health service offerings at Walgreens, Walgreens will operate select onsite pharmacies with the purchase of the prescription files and pharmacy inventory assets of McLaren pharmacies located in Michigan.  
As part of this transaction, McLaren pharmacy patients as well as McLaren Health Plan members, including McLaren employees, will be able to access Walgreens prescription services at any of the Walgreens owned pharmacies at McLaren locations or any neighbourhood Walgreens stores.
"Consumers increasingly seek value and convenience when choosing a health care setting, and fewer — particularly younger adults — have a relationship with a primary care physician," said Philip Incarnati, president and chief executive officer of McLaren Health Care.
"Walgreens has a reputation for delivering outstanding service and customer experience, and we are proud to work with them to create these new clinics and give Michigan residents more options for quality, affordable care when and where they need it."
Approximately 8mn customers interact with Walgreens in stores and online each day, using the most convenient, multichannel access to consumer goods and services and trusted, cost-effective pharmacy, health and wellness services and advice.