Yosi Health's "virtual waiting room" for medical practices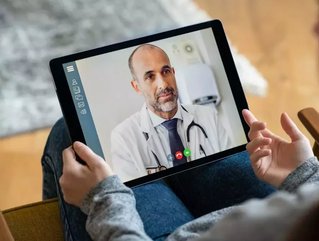 Yosi Health's virtual waiting room solution for patients has been selected by Henry Schein Medical Systems...
Healthcare tech company Yosi Health has been selected by Henry Schein Medical Systems to provide patients with a virtual waiting room. 
Henry Schein provides medical practice management software systems for healthcare practitioners. Yosi's patient intake solution, Yosi Intake, will be integrated into this and into electronic medical record software.
The contactless waiting room enables patients to register at home, helping to improve the patient experience and reduce costs for the practice as well as eliminate wait times. This is one of the healthcare solutions Yosi has created along with digital patient scheduling, registration, payment, and communication cloud-based software solution. 
Hari Prasad, CEO of Yosi Health, explains what the company's mission is: Yosi Health was founded in 2015 as a result of both a personal and professional experience. When I was trying to fill out my patient paperwork with a dislocated shoulder at the emergency room, it wasn't just annoying – it was painful. I had to find my insurance card, remember all the medications I was on, sign a bunch of consent forms and do it all while in serious discomfort. 
"Having worked for hospitals and insurers, and with an academic background in health informatics, finance, and data analytics, I knew there had to be a better way. And that's how Yosi Health began its journey. I reached out to respected doctors and assembled a team to develop a platform to meet the urgent need for an improved patient experience and waiting room productivity. Patients and doctors want the same things – less paperwork, more efficiency, and shared secure information so they can focus on improving health outcomes." 
Yosi's web-based solution enables patients to schedule their appointments, complete registration and make payments ahead of time, so that their visiting time is minimal and more efficient. "By empowering patients to complete all this at home, clinics benefit from improving efficiencies, reducing administrative burden, optimising revenue collection and most importantly creating an experience that their patients expect - a safe and convenient visit" Prasad adds.