The benefits of technology in hospitals during COVID-19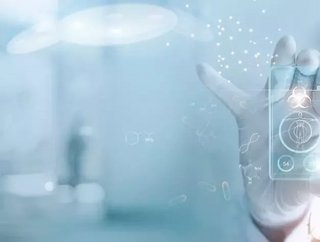 Philip Luce, Hospital Director at Bupa Cromwell Hospital in London, explains how technology has supported them throughout the pandemic...
We're currently facing the greatest healthcare challenge of our lifetime, and while many of us stayed at home, teams at NHS and private hospitals are working tirelessly to support people battling COVID-19 as well as those accessing much-needed treatment and care.
At Bupa Cromwell Hospital, we were appointed by NHS England to work with the Royal Marsden Cancer Hub, and since the start of the pandemic, we've provided over 500 time-critical cancer surgeries. We've also supported the NHS by providing dialysis and medical step-down care to patients and supplied essential equipment, including ventilators to the Nightingale Hospital and local London NHS Trusts. 
The virus has fundamentally changed the way we all work, and this is no different in the independent sector. All of us have had to find new ways to support patients – both within our hospitals and remotely. 
Connecting consultants and patients virtually 
Technology has played a key role in enabling us to continue to care for patients and for consultants to carry on practising. We introduced video consulting platforms such as Visionable earlier than originally planned, which allowed us to continue to provide care to patients while they remain at home.
It's a new way of working – particularly for patients – and our consultants have been able to conduct their multi-disciplinary team (MDT) meetings on these platforms, meaning they can virtually assess and discuss a patient's condition and treatment plan to ensure they're getting the best possible care.
Siilo, a healthcare messenger platform, has also enabled the clinicians in the MDTs to safely and securely share notes, scans and test results between the monthly or fortnightly MDT meetings, despite being miles apart - thus not delaying patient's treatment and management plans.
These platforms have allowed us to introduce new one-stop pathways, for example for breast care. Following a virtual consultation, patients can come into the hospital and have a mammogram, ultrasound and biopsy on the same day to avoid multiple visits. They can then have another virtual consultation to discuss the results and the next steps for treatment.
The speed at which the pandemic developed was significant and, as with other independent hospitals, we had to work exceptionally hard to keep pace with our response. While initially we had to act quickly and instinctively, we're now looking at how we can continue to ensure we're operating safely and sustainably as the pandemic continues. 
For example, we're continuing to offer virtual consultations to our international patients, as well as those based in the UK, to reduce the need for people to travel to the hospital until they have to.
Medical devices to support high-need patients
Technology has also been vital for us in our new 10-bed intensive care unit. We opened it at the end of March, months earlier than planned, and following a collective effort from the team to support the crisis. The unit is fitted with specialist medical technology which allows the nursing team to adapt each room to the individual needs of each patient. This includes an electronic prescribing system and 'Smart Glass' which can change from transparent to opaque, providing privacy to patients and their relatives when they want it.
We also transformed our former intensive care unit into a high dependency unit for patients to receive extensive care following major surgery.
Looking ahead
As a result of tech – and a lot of hard work from colleagues – we're currently a Covid-19 green hospital, meaning we are Covid-free as far as reasonably possible. This is really important for us, especially in the international market. Being Covid-19 green is reassuring for patients and supports the safety and other measures we've introduced at the hospital. 
Technology has been a huge support to us throughout the pandemic and is enabling us to treat our UK patients at home and our international patients without them needing to travel to the UK. As a result we are ready and well prepared to deal with the second wave of COVID-19.