17 influential health systems partner to transform healthcare in the US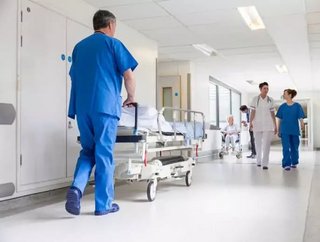 It has recently been revealed that up to 17 health systems in the US are set to partner in a new Medicaid Transformation Project. Spanning 280 hospital...
It has recently been revealed that up to 17 health systems in the US are set to partner in a new Medicaid Transformation Project.
Spanning 280 hospitals, and led by AVIA and former CMS Acting Administrator Andy Slavitt of Town Hall Ventures, the national effort will lead to the development of scalable, sustainable solutions to support those which are presently underrepresented within the healthcare market.
One in five (up to 75mn) US citizens presently rely on Medicaid to gain access to essential healthcare services. Through the project, the work will focus on areas such as behavioural health, women and children, substance use disorder, and will look at ways to reduce emergency wait times.
The two-year project will look at health systems presently in place at the following healthcare organisations, in order to overhaul patient care in over 20 states.
"We are honoured to partner with this powerhouse group of health systems and be an accelerant for the innovative work they're doing to help vulnerable populations every day," said AVIA President Linda Finkel.
"These health systems are ready to have an even greater impact – by scaling sustainable care models and capabilities that can significantly improve the health of the underserved. And now, thanks to the potential to unlock digital solutions, there's a stronger business case than ever. We are deeply privileged to be entrusted with this meaningful work."
Five providers will seek to lay the groundworks of the project, which are as follows.
Advocate Aurora Health (Chicago and Wisconsin)

Baylor Scott & White Health (Dallas)

Dignity Health (San Francisco)

Geisinger (Danville)

Providence St. Joseph Health (Renton, Washington)
The following have recently joined the project.
Alina Health (Minneapolis, Minnesota)

Ballad Health (Johnson City, Tennessee)

Christiana Care Health System (Wilmington, Delaware)

Froedtert & the Medical College of Wisconsin

Henry Ford Health Systems (Detroit)

Memorial Hermann Health System (Houston)

Navicent Health (Macon, Georgia)

OSF HealthCare (Peoria, Illinois)

Presbyterian Healthcare Services (Albuquerque, New Mexico)

Rush University Medical Center (Chicago);

Spectrum Health, Grand Rapids, Michigan

UVA Health System, Charlottesville
Accumulating over $100bn in combined annual revenues, the partnership will advance the adoption of new digital tools, promote data sharing and build new scalable solutions to deliver a roadmap for partner organisations to implement.
See also
Overhauling patient care through the use of innovative care models, sharing best practices will be essential.
"Healthcare today must be consumer-centric, and engage patients with personalised experiences," stated Lloyd Dean, President and CEO of Dignity Health.
"Together, we must bring down healthcare costs in order to provide access for the most vulnerable communities. It is my hope that our collaboration will unleash new avenues that bring down barriers to care and improve the overall health of our communities."
"The current healthcare system fails the people who need it most," notes Slavitt.
"The Medicaid Transformation Project will be part of a decade-long journey leading some of the best health systems in the country. Our work will be to deepen and refine the best innovations and then implement them at an accelerated pace at providers across the country."
"The gap between the needs of vulnerable populations and the healthcare they receive is too great. We are no longer interested in discussing the problems our patients are facing or just piloting solutions – we're interested in solving them as quickly as possible," added Geisinger CEO and President, David Feinberg.
"As the largest not-for-profit healthcare system in Texas – a state which did not expand Medicaid – we remain committed to meeting the needs of the communities we serve, including providing access to care for those who cannot afford it," said Jim Hinton, Baylor Scott & White Health CEO.
"We are energised to be part of leading this national initiative and advancing sustainable solutions to meet the growing needs of our most vulnerable populations."
A Leadership Council, chaired by Slavitt has been established, and will encompass the expertise of health system CEOs to maintain and guarantee exceptional outcomes
"We believe tomorrow's solutions for today's health disparities will be rooted in digital solutions and technologies that are easy to implement and scale," commented Nick Turkal, MD, President and CEO of Advocate Aurora Health.
"This unique opportunity brings together like-minded systems who are committed to delivering greater value to those who deliver, receive, and pay for health care."
Influential healthcare figure David Smith is set to provide expertise, and is set to collaborate with a number of Medicaid experts, such as Dr Molly Coye, former Commissioner of Health for the State of New Jersey and Director of the California Department of Health Services.