3 predictions for the evolution of telemedicine in 2023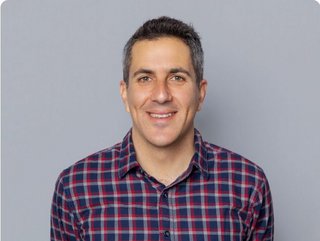 Guy Friedman, CEO of telehealth leader SteadyMD, gives his predictions for 2023, from digital health to telemedicine to the needs of hospital patients
Telemedicine has exploded in the last few years from both the supply and demand side. Not only did virtual services show promise for continuity of care during the pandemic, they also opened the door for widespread innovation that could reach more patients in new ways. Since then, patients have largely embraced the idea that at least some of their healthcare services will be delivered digitally. Enterprises and clinicians should be aware of the underlying industry shifts that will once again change healthcare as we know it.
Based on what Guy Friedman, CEO of telehealth leader SteadyMD, has witnessed over the last few years, there are three major trends that enterprises should take note of as we close 2022 and enter the next phase of the telehealth evolution.
Consolidation within the digital health industry
"A few different macro trends are happening at the same time that point to more consolidation in the digital health space, both from larger, established companies acquiring smaller companies, and horizontally among similar sized early stage companies," says Friedman. "In 2021, many startups raised at high valuations relative to historical multiples. They built out solid products and revenue, but not large enough to overcome the reduction in multiples seen in 2022 relative to their 2021 valuations. If later-stage startups did an extension or down round in 2022, it will be hard to do another one. "Getting to breakeven" and surviving is a real prospect for many companies in digital health, but this presents a dilemma for investors and founders who were on the "high growth at the expense of fundamentals" track.
"Faced with the prospect of raising at a lower valuation or a potential exit, founders and investors will be more open to the latter relative to 2016-2021.
"At the same time, larger enterprise healthcare companies can now afford to purchase smaller digital health companies for the technology, team, and potential revenue aimed at an established base of patients. DTC startups who have similar or complementary offerings will be motivated to merge as well – combining lowers operational costs as many of the same functions exist across companies.
"The increased traction of digital health in today's care delivery model has been evidenced by the improved metrics healthcare businesses are seeing from telehealth. Since virtual care appealed to the masses during the height of the pandemic, companies became focused on expanding their online care solutions to meet consumer demands. However, many of these offerings were duplicative and some studies have shown it leading to unnecessary follow-up visits and additional costs for patients. Companies seeking to optimise their telehealth services do not need to throw out all their solutions, but they'd benefit from trimming the fat and sharing their resources — particularly on the back-end technological infrastructure. Larger enterprises are also realising that acquisitions are more affordable as building the services from scratch is costly and time-consuming. In the next 12 - 18 months, as enterprises continue to embrace these modalities, we'll see more big players acquiring telehealth developers and providers to further scale out these services, and far fewer companies scrambling to construct them in-house. The more complex the care models and technologies become, the greater the need for proper systems integration and streamlined workflows. Most telehealth infrastructure providers already have the clinician network and systems ready to plug into enterprise networks to increase clinical capacity and foster growth. These imminent mergers and acquisitions will reduce the saturation of siloed telehealth companies and improve the efficiency of virtual care services for the enterprises that choose to make telehealth a staple of their care model."
Increased investment from established providers
"The large investment in digital health came in waves that peaked in 2021 (and still continues through today). Larger, established enterprises (e.g., pharma, medical device manufacturers, payers, and health systems) have noticed and are now ready to experiment with similar offerings in a more robust way than previous generations (where innovation was relegated to small pilots, many times for years)," explains Friedman. "While the willingness to adopt virtual care services has been proven on the part of the patient and direct-to-consumer digital health companies, these larger, traditional enterprises have been a bit slower to embrace this new care paradigm. That said, the tides are shifting and these companies will continue to experiment with digital health in more robust ways. At the top of the telehealth boom, most people thought virtual care was simply a way to change where healthcare takes place, but companies are awakening to the fact that digital health contributes to better outcomes since it meets the patients where they are.
"Now, healthcare professionals and providers are starting to understand that these modalities actually reimagine the way healthcare services surround patients. The next phase of telemedicine will include more longitudinal experiences, such as asynchronous care and ongoing support in between video visits. As established providers continue to invest in telehealth, they'll see that these newly developed solutions serve as a "virtual front door" to their crucial care services around the country while bringing their clinicians closer to the patient. More players in the space have realised how wide the digital landscape is and will utilise these investments to enhance the interconnectedness between clinicians and patients."
Professionalisation of the digital health clinician
"When we started SteadyMD, the number of the elusive "40-50 state licensed clinician" was counted on two hands. Now there are dozens, and 100's with 30+ licences," says Friedman. "As digital health companies mature and winners emerge, the class of experienced digital health clinicians will migrate to the companies with the best clinician experience. These clinicians have navigated the complexities of online care and are not intimidated by the idea of caring for patients completely virtually.
"Initially, digital health was seen as a "side-gig" or to be integrated into the in-person experience - but today there's many opportunities for full-time telehealth employment.
"As both technology and society have evolved over the last few years, we've morphed from a handful of highly-licensed telehealth clinicians to thousands, many of whom view virtual care as a better way to practise medicine and serve our patients. As such, digital health clinicians are beginning to command more market power, and the companies that optimise a remote clinician culture will become more attractive to this group. These same companies need to consider that with their hands already full, taking on extra virtual visits is a tall order to ask of any clinician.
"The reality is: having on-site clinicians also covering virtual visits on the side is not scalable or sustainable. Many providers have begun to recognise the need for on-demand telehealth clinicians who are solely focused on delivering virtual care to meet the needs of patients. As telehealth continues to scale its reach and capabilities, so will the practitioners who pursue it full-time. The pool of telehealth-dedicated clinicians (especially those who are licensed in multiple states) will increase and become a specialty of its own, which some have called "medical virtualists". These clinicians will have a different, more efficient workflow than that of the traditional doctor or nurse that bundles synchronous visits (e.g., live video call with a patient) and asynchronous visits (e.g., review and approve prescription requests).
"While we have moved rapidly toward the digital transformation of healthcare, we must not sacrifice the human touch element of the ideal patient experience. In fact, by increasing the availability of digital-first clinicians and expanding the scope of telehealth to encompass every aspect of medicine, we will be able to reach far more patients with a higher quality of care than ever before."