3 steps towards becoming a recognized hospital for obstetrics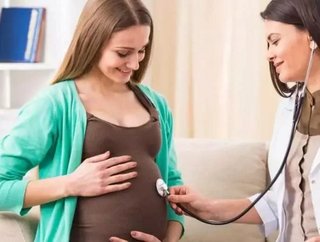 As a hospital CEO, you need to be on the constant lookout for ways to improve the positive outcome rates for childbirth in your hospital. One way to do...
As a hospital CEO, you need to be on the constant lookout for ways to improve the positive outcome rates for childbirth in your hospital.
One way to do this is to compare your hospital's statistics with others.
Your state's hospital association can provide you with the facts and figures you need to look at your hospital objectively, and to determine if your hospital is a safe delivery place for expectant mothers.
Once you've rated your hospital's standing, what are some ways you can improve your statistics, and make things even better for the mothers who trust you to bring their newborns into the world?
RELATED TOPIC: TOP 5: Best hospitals for obstetrics in the United States
Here are some actionable items to consider:
1. Publish informational reports
As the following article looks at, many first-time expectant mothers look at "pregnant and scared: questions about the hospital stay" in search of answers, answers that are often hard to come by.
When expectant mothers are choosing which hospital to have their baby, they often have little or no real information to go on, beyond what they may have heard from their friends.
To help educate new mothers, consider publishing full-color informational reports that go into detail about what they can expect when they choose your hospital.
Include plenty of candid shots of the hospital entrance and grounds, maternity floor rooms and nurses' stations. Add infographics that make the information easier to skim read, and have the writing be in a tone that is light, yet informative.
As an added bonus, work with manufacturer's to incorporate some clip-able product coupons for useful items like newborn diapers, talcum powder and similar baby needs.
RELATED TOPIC: This personal story about giving birth will give you insight into the delivery room
When you make your hospital's services and accommodations transparent, you'll help expectant mothers make the wise choice to have their baby in your hospital.
2. Make safety a public priority
Next, address the most common problems and emergencies that pregnant women face.
Make sure that your hospital and staff is well-equipped to handle any and everything that can go wrong during a birth.
Many women choose to have their babies at home because they are fearful of things like MRSA and other horror stories they hear about maternity wards.
Invest in the tools needed so that your pediatricians can do the best for their patients during their hospital stay. A list of the things you have done to ensure the safety of every newborn should be published on your website.
More than 11,000 newborns die in the United States every year. That's more than any other industrialized nation in the world.
This tells you that mothers' fears are not unfounded.
RELATED TOPIC: Expecting? Think Twice About Having a Home Birth
The best way to address this poor statistic is to ensure excellent service and to prove that service with anecdotal evidence.
3. Provide testimonials
A few testimonials from real mothers who have given birth at your hospital can do wonders to assure expectant mothers. Get permission to post the testimonials publicly, and publish them with photos online.
As a CEO, you know your hospital is doing the best it can to ensure that every baby delivered is a healthy one.
But you need to maintain the high standards every day, and make it known that you're doing so.
About the author: Kate Supino writes extensively about best business practices.