4% of global carbon emissions are from the healthcare sector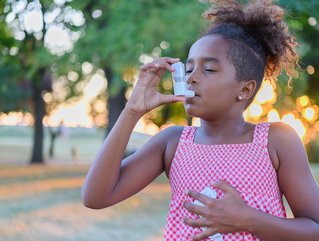 From hospitals to inhalers, the healthcare industry creates 4% of global carbon emissions. As climate change worsens, so does its impact on health
If the global health care sector was one country, it would be the world's fifth biggest carbon emitter.
The healthcare industry is behind 4.4% of carbon emissions worldwide, due to activities such as emergency transportation, heating hospitals, manufacturing medicine and a vast supply chain.
This in turn is creating healthcare problems for an already stretched healthcare industry.
Carbon emissions from healthcare services
Research from the UK's NHS shows:
45% of the NHS's carbon emissions come from purchasing equipment and medicines
10% comes from the electricity and gas needed to support NHS hospitals
5% comes from asthma inhalers, which contain hydrofluorocarbons, greenhouse gases
The impact of climate change on human health
The human body does not function well in extreme heat and it exacerbates chronic medical problems, such as diabetes and heart disease.
Over the past few years, deaths and illnesses attributed to climate change have been increasing. In 2021, Bloomberg UK suggested 10% of deaths worldwide could be caused by rising temperatures.
Climate change is also behind the increase in wildfires, which causes air pollution and a myriad of healthcare problems.
"The children coming into my clinic have terrible asthma," said Kari Nadeau, director of the Sean N. Parker Center for Allergy and Asthma Research at Stanford University in California. "They also have blood pressure changes. There are things going on, for example, in the way that their bodies are growing that are affected by wildfire smoke."
Children with asthma will need to use an inhaler, which as previously mentioned, causes greenhouse gas emission.
"[Heat] can make existing diseases flare," agreed Aaron Bernstein, director of The Center for Climate, Health, and the Global Environment at Harvard T.H. Chan School of Public Health and paediatrician at Boston Children's Hospital. "Heat can land you in a healthcare facility at any age."
If the healthcare sector doesn't act immediately, the industry will be under even more pressure as deaths and illnesses caused by climate change increase.