4 Ways Big Data Can Improve Your Hospital Operations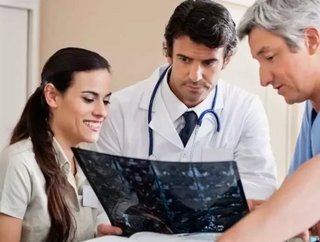 The medical world is growing with each new patient and hospital data is growing right along with it. From medical records to network operations, if your...
The medical world is growing with each new patient and hospital data is growing right along with it. From medical records to network operations, if your hospital isn't taking advantage of a healthy dose of big data, then your management team is missing out.
When it comes to healthy data management, here are just a few ways big data can improve your hospital.
1. Patient Health History  
Nowhere is data expanding at such a rapid rate than in the field of medicine.
Each new patient comes with their very own set of medical data and hospitals are really beginning to feel the data management crisis. By turning to big data, your management team can create a better healthcare infrastructure.
Big data collects and stores massive sets of data that your hospital can use to keep tabs on everything from patient recovery rates to hospital finances.
As the following article, "Big data in use...healthcare" shows, one just comes right after the other, which is why big data is improving hospitals in some pretty unique ways.
2. Electronic Health Records
Patient health records are an important step in ensuring your hospital gives the most appropriate care to its visitors. The problem is records that aren't intuitive and immediately available don't have as great of an effect on a patient's recovery rate or the quality of their future visits.
Big data is making it possible for electronic health records to make their way into hospitals. With electronic health records, doctors can get the most up-to-date information on their patients' changing health conditions.
For example, the Medical Center Health System in Odessa, Texas uses electronic health records to automatically input health data into the system before the patient leaves the room.
This ensures that if a patient is transferred to another wing in the hospital, the next physician to receive the patient will have real-time patient records.
3. Predictive Analytics
If your hospital's management team isn't convinced about big data, then the analytics that go with it will certainly change your mind.
Big data analytics in the healthcare field are helping physicians better track their patients' medical conditions by collecting and analyzing each piece of the medical data puzzle.
Children's Medical Center in Dallas, Texas for example is using big data analytics to assess their asthma patients' medical history all the way down to the number of inhaler refills they've had in the past 12 months.
By scouring data sets like this, pediatricians at the hospital can get a complete understanding of their patients.
4. Readmissions and Big Data
Medicare and Medicaid are instating a new rule that charges hospitals for any patients who are readmitted in the first 30 days of being released. This could end up costing your hospital a substantial amount of money with each Medicare patient.
Fortunately, big data can automatically correlate patient data and analyze regression rates to avoid premature releases. By tracking the data behind regression rates, hospitals can discover any unforeseen issues and extend patient discharge dates until all medical concerns are alleviated.
When it comes to managing your hospital's data, let big data help get your medical world running more efficiently.
About the author: Adam Groff is a freelance writer and creator of content. He writes on a variety of topics including medical technology and big data.