5 minutes with Checkit CEO Kit Kyte on healthcare challenges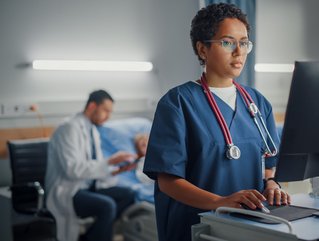 Kit Kyte, CEO of intelligent operations platform Checkit on the challenges nurses face, the digitisation of healthcare and the role of IoT in hospitals
Hi Kit, could you please introduce yourself and your role?
"Hi, my name is Kit Kyte and I am the CEO of the UK software and IoT company, Checkit. After my time as a Captain in the British Army's Royal Gurkha Rifles I've been translating my military experience into business. I joined Checkit in 2021 and became CEO later that year.
"We focus firmly on what is called the deskless workforce. To help people understand what that means when you look at the entire global workforce, the deskless workforce represents about 80% of all workers in the world. That's roughly 2.7bn people. Most of us know about the knowledge workers, who are equipped with all the required digital platforms and technologies to conduct their work. However, we're focused on deskless workers, who are traditionally underserved with both digital capabilities and investment. They are the people using paper checklists, operating at the front lines with patients and customers, or possibly in remote locations moving goods and servicing locations.
"Deskless workers encompass many industries, but we can often call them keyworkers. We help several healthcare clients, but deskless workers may also work in life sciences, hospitality, manufacturing, and food retail, for example. They are essentially people on their feet, doing real, impactful work, and nurses are a significant part of that workforce."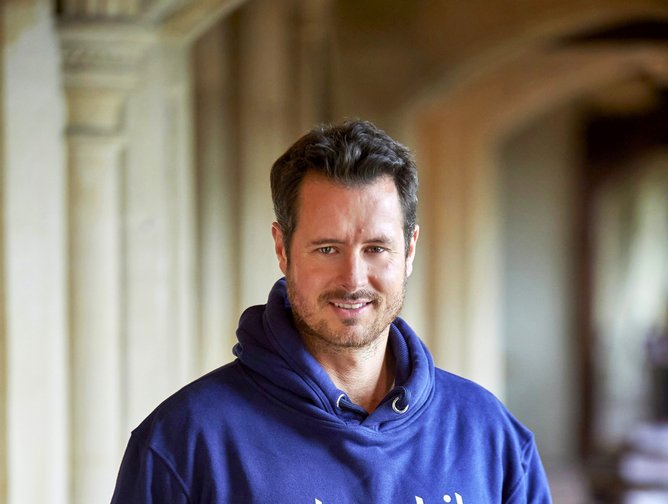 What does International Nurses Day mean to you?
"It serves as a poignant reminder of the hardship nurses have faced, are facing right now, and will continue to face. This is just another day for healthcare workers, who won't be able to celebrate or even take time out to reflect on their tireless efforts. On a day where they should be lauded as heroes, people will be rushed to hospital and patients will die of COVID-19 in front of helpless healthcare staff, who continue their exhausting work as support withers.
"Nurses Day should be a wake-up call for healthcare management to invest in their frontline workforce to enable them to cope with the demand the system is under. It's grimly ironic to take this moment to note how so many healthcare workers are walking away from the profession. This exodus will remain as long as workers are neglected by those who are meant to lead them. They've simply had enough of mismanagement and underappreciation. Arming them with the right digital tools so that they can enjoy a better working experience without the time-consuming drudgery that compliance used to demand.
"This year's International Nurses' Day should celebrate the courageous efforts of our excellent nurses and be an SOS for the profession."
How has the healthcare industry evolved since you started your career?
"Since leading Checkit I've paid greater attention to the healthcare industry, with hospitals and care homes being a large customer base crying out for support. I've seen an industry becoming increasingly stretched and burnt out. Workers have been overworked throughout the pandemic and many are leaving for jobs in retail and hospitality, careers also not known to be easy, with higher pay and a better work/life balance.
"Moreover, these workers are overlooked both by government spending and resource allocation. While digital support for frontline healthcare staff has increased of late, they still suffer from the immense digital divide in comparison to the private sector. Innovation has been made in patient care to provide people with the medical advice needed during lockdowns and isolation. "However, this innovation is asymmetrical. Healthcare workers still suffer from a lack of technology that streamlines and simplifies their activities.
"I've seen nurses exposed, often sheltering from their own loved ones whilst caring for everyone else's, all while feeling powerless to halt the growing patient intake. It's heartbreaking, and we can help them."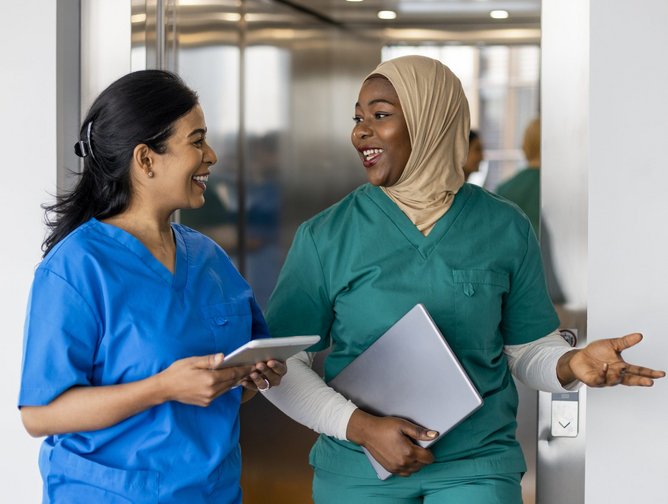 What healthcare trends do you anticipate in nursing in the future?
"I anticipate further digitisation of healthcare workforces, facilities, and assets. I expect the Internet of Things (IoT) monitoring systems to be better integrated into the healthcare industry.
The NHS loses £300m per year from antiquated monitoring systems that fail to detect irregularities in storage environments - meaning stock is wasted. To compound this issue, manual monitoring checks eat into the valuable time of staff, pulling them away from what matters most; providing patient care. Sensors and automation can remove these losses and take a time burden away from nurses.
"I also anticipate healthcare staff to be equipped with digital tools such as workflow management platforms that help them to better manage their daily tasks and prove compliance and safety, saving every health worker time. Properly implemented the right tools to prompt and guide the efficient completion of tasks, so that nurses can work faster and smarter with better experience and support."
What are the greatest challenges faced by nurses?
"The greatest challenge for nurses is what lies ahead. They find themselves part of a depleted workforce, trying to do the same amount of work with fewer people.
"The pandemic-induced backlog of work includes millions of people who've had to wait for treatment. The figures quoted will undoubtedly increase as the industry battles high turnover rates and staff shortages. Simply addressing this towering backlog is a challenge in itself. Continuing to lead our COVID-19 response with the current condition of the workforce is a daunting task."
What has the pandemic taught you about healthcare?
"What all patients and their loved ones need is a human in the right place at the right time, backed up by all the resources they need.
"It's taught me that nurses must get the digital support that they need and deserve. We must fight for those that fought for us. Investment in the digitalisation of nurses' day-to-day daily workflow leads to empowerment, regains time from paper-based administration and routine compliance checks are better handled by tech and sensors than skilled heroes."
What do the next 12 months hold for nurses?
"The pandemic has been nothing short of horrendous for our frontline nurses, yet it's frightening to think about what the next year will look like without supporting and rewarding the profession now. After two years of the pandemic, things as they are will certainly not get much easier. There is no respite for the burnt-out workers, let alone any pay rises that are a sincere acknowledgment of their work.
"Healthcare is heading towards a systemic crisis and I aim to ensure it receives the technological support it desperately deserves to boost the humans that are its jewels. I dread to think of the consequences of trying to steer a sinking ship with the oar that caused the sinking."