Abu Dhabis Corniche Hospital launches first phase of luxury floor for patients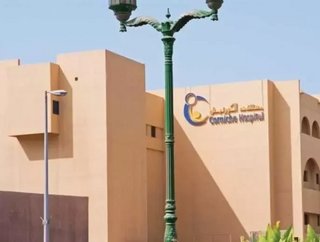 Abu Dhabis prestigious Corniche Hospital has recently deployed a new endeavor in order to eliminate the uncomfortable hospital room stigma once, and for...
Abu Dhabi's prestigious Corniche Hospital has recently deployed a new endeavor in order to eliminate the uncomfortable hospital room stigma once, and for all. In order to elevate the quality and comfort level of its hospital suites, the Hospital has launched the preliminary phase of its luxury floor housing in its superior 16 suites.
Now residing on the fourth floor of the building, Corniche's Al Reef floor is now home to these new luxury suites which are named the Jasmine and Orchid suites. Opening its doors for the first time on the 14th of May, Phase One commenced to exorbitant amounts of positive feedback from excited patients and employees alike.
"The aim of this project is to make patients feel like they are at home. We have endeavored to infuse ingenuity in the interiors to help patients forget that they are in a hospital," said Peter Toombs, General Service Manager of Corniche Hospital . "As we all know, an appealing environment also speeds up the recovery process," he added.
In addition to Mr. Toombs excitement, Engineer Mohamed Hassan Al Zaabi, Executive Director of Facilities Development and Maintenance, at SEHA, disclosed why SEHA has been bent on designing its facilities to align perfectly with best practices from throughout the field. "SEHA aims at covering the increasing need for medical services in the Emirate of Abu Dhabi, and that is why the new sections at Abu Dhabi Corniche Hospital have been equipped with the latest medical trends of healthcare. Each unit has been uniquely designed with top-notch interior designs and relaxing colors. The units have been also equipped with flat screens, smart curtains and a kitchen that covers the need of the entire wing which brings about a different experience for the patients and their visitors. The new facilities are connected by independent corridors with peaceful illumination and modernized nursing stations," he said. 
Speaking about the hospital's newest venture, Dr. Mariam Al Mazrouei, Deputy Chief Executive Officer and Chief Operations Officer said, "This is a significant step taken by Corniche Hospital to augment our services provided to UAE National patients. Our mission is to provide family-centered compassionate healthcare services in the utmost comfort to our patients, and with the opening of the first phase of Al Reef floor, we are very pleased to satisfy the needs of our UAE National patients."
Not only is the Hospital receiving well-wishes from industry experts and hospital executives around the world, but patients are overwhelmed by the new level of comfort associated with their hospitals stays. These improvements have gone a long way in not only addressing the everyday needs of the patients, but have cultivated the patient/provider relationship in a whole new environment.
"The new luxury suites are a huge improvement from the private wards of the past. The old rooms were comfortable but lacked luxurious features. Now, the interiors are plush with an aesthetic touch everywhere. Not just the patient, even visiting relatives and friends will enjoy a comfortable stay at the new Corniche suites. I'm sure like me, many UAE national women will be happy to hear about this new development," said Mai Mohamed, a new mother who was delighted to be admitted to the Al Reef Orchid Suite.