AccentCare deploys AI tool to prevent hospital readmissions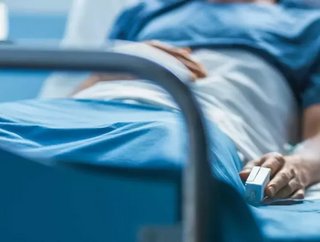 Healthcare provider AccentCare has started using Jvion's AI solution to prevent avoidable hospital readmissions...
AccentCare, a healthcare provider based in Dallas, has started deploying a clinical artificial intelligence (AI) solution that is preventing avoidable readmissions to hospital based on social determinants of health. 
The healthcare organisation, which provides post-acute care in 29 US states, will use technology from Jvion, a leader in clinical AI. Their AI CORE solution provides information on how social determinants drive patients' risk of readmission, as well as recommendations for patient-centric interventions to address these risk drivers. 
Jvion's tool provides insights on the social, economic, environmental and behavioural factors driving patient risk, and recommends evidence-based interventions to address them. In a recent study Jvion undertook they found that CORE could reduce a hospital's readmission rate by 25%. 
"Social determinants of health are often practically invisible to providers, leaving a blind spot in their efforts to reduce readmissions and other adverse health outcomes" Dr. John Showalter, Chief Product Officer at Jvion said. 
"Our clinical AI brings relevant social determinants to light and advises clinicians on how to address them. In addition to improving patient outcomes, Jvion's insights can help address operational concerns like care and case management workload balancing."
Dr. Anna Loengard, the Chief Medical Officer at AccentCare, added that deploying AI will enable them to understand the complexity of their patients. "At AccentCare, we help manage high risk patients when they are most vulnerable — as they transition from the acute setting to the home with continued need for nursing and/or therapy services" she said. 
"As a former customer of Jvion, I knew their AI-enabled identification and recommendations would help us focus our attention and resources so we can keep patients safe and appropriately supported through these transitions. Readmissions are a systemic failure, and a risk for our patients. Jvion's insights will also enhance us operationally by helping us understand the complexity of our admissions geographically and balance the caseload of our home health teams."