American Heart Association awards Bronson Methodist Hospital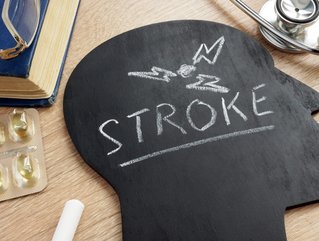 Quality Stroke healthcare
Stroke is one of the leading causes of death. The American Heart Association has awarded Bronson Methodist Hospital for its treatment of stroke patients
Bronson Methodist Hospital has been awarded the 'Get With The Guidelines® – Stroke Gold Plus with Target: Stroke Honor Roll Elite Plus' achievement award by The American Heart Association. The hospital was recognised for its dedication to ensuring stroke patients receive the treatment they need in their recovery.
Stroke is a top killer in the USA
Bronson Methodist Hospital, a part of not-for-profit healthcare system Bronson Healthcare, provides care in cardiology, orthopaedics, surgery, emergency medicine, neurology, oncology and more. In neurological care, it has a Joint Commission certified Comprehensive Stroke Center.
The American Heart Association is the USA's oldest and biggest voluntary health group, which is designed to prevent two of America's top killers: heart disease and stroke. By 2024, the American Heart Association plans to advance cardiovascular health by removing barriers to healthcare.
To qualify for Stroke Gold Plus with Target: Honor Roll Elite Plus, hospitals must meet specific criteria regarding the time between a patient's arrival at the hospital and treatment with the clot-buster drug Alteplase. This is the sixth consecutive year Bronson Methodist has achieved this.
"Bronson Methodist Hospital is proud to be recognised by the American Heart Association for excellence in improving outcomes for patients who experience a stroke," says Bill Manns, President & CEO of Bronson Healthcare. "As the region's leader in neurology and neurosurgery, our teams are dedicated to providing exceptional care to ensure people in southwest Michigan receive high quality care close to home, so they can live longer, healthier lives."
"The Get With the Guidelines program puts proven knowledge and guidelines directly into the hands of our patient care teams, which studies show can help patients recover better, " says Larry Morgan, DO, System Medical Director of Neurocritical Care & Stroke, Bronson Methodist Hospital. "We are exceptionally proud to be identified by the AHA as a top stroke program in the country and that we can provide that world-class care right here to our neighbours and friends in our own community."
Healthcare awareness for heart disease, heart attacks and stress
The American Heart Association's 'Go Red For Women' campaign shared five things women don't know, but most definitely should, about heart disease. Most importantly, symptoms of a heart attack for women can be different from those experienced by men.
In addition, stress is a huge factor in the likelihood of suffering a heart attack. When feelings of stress occur, the hormone cortisol surges, releasing sugars into the bloodstream and suppressing functions not essential in a "fight or flight" situation. If the stress is constant, overexposure to cortisol can cause damage. Stress can also drive people to make unhealthy life choices, like self-harm, smoking or drug abuse.
According to Nuffield Health's 2023 'Healthier Nation Index' survey, workplaces have a greater negative impact on women's mental health, than on men's. 48% of women said that their job had a negative impact on their mental health, next to 40% of men.
Men and women should both be aware of the consequences of stress and the threats of heart disease.
*********************************************
For more insights into Healthcare - check out the latest edition of Healthcare Digital and be sure to follow us on LinkedIn & Twitter.
Other magazines that may be of interest - Manufacturing Magazine.
*********************************************
BizClik is a global provider of B2B digital media platforms that cover 'Executive Communities' for CEO's, CFO's, CMO's, Sustainability Leaders, Procurement & Supply Chain Leaders, Technology & AI Leaders, Cyber Leaders, FinTech & InsurTech Leaders as well as covering industries such as Manufacturing, Mining, Energy, EV, Construction, Healthcare + Food & Drink.
BizClik, based in London, Dubai & New York offers services such as Content Creation, Advertising & Sponsorship Solutions, Webinars & Events.