Are You At Risk for Heart Disease? 5 Things Every Woman Should Know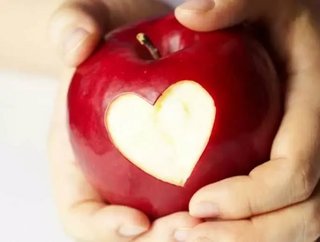 To coincide with American Heart Month and the American Heart Associations Go Red For Women campaign, weve compiled the five things women dont know, but...
To coincide with American Heart Month and the American Heart Association's Go Red For Women campaign, we've compiled the five things women don't know, but most definitely should, about heart disease and how to lower the risk.
1. Symptoms are different. 
Women may or may not feel chest pain with a heart attack, which occurs when the blood flow to the heart is constricted or cut off. Common symptoms for women include shortness of breath, pain in the jaw, neck or back, nausea and vomiting, and extreme fatigue.
Symptoms may come on when you're active, and subside when you're at rest. They also may develop over days or weeks.
2. Family history matters. 
If your father died of heart disease before age 55 or your mother before 60, you should be screened as soon as possible, says Dr. Suzanne Steinbaum, author of Every Woman's Guide to a Heart Healthy Life.
Ask your doctor to test your cholesterol, blood pressure and sugars — even if you didn't have relatives who died young. He or she may also want to do additional tests that can ferret out heart disease while it is still in its early stages. Those include the carotid intima-media thickness test and the coronary calcium scan.
[READ MORE] TOP 10: Greatest Breakthroughs in Cardiovascular Health That Can Save You In 2015
3. Stress can hurt you. 
When you feel stressed out, your body releases adrenaline, which in turn increases your breathing, heart rate and blood pressure. The hormone cortisol also surges, releasing sugars into the bloodstream and suppressing functions not essential in a "fight or flight" situation, according to the Mayo Clinic.
If the stress is constant, overexposure to cortisol can cause damage. Stress can also drive people to make unhealthy life choices like drinking too much alcohol.
In a study published in 2010, researchers in Israel found that cortisol levels in hair — a marker of chronic stress — were a stronger predictor of heart attacks than cholesterol level or weight.
4. Prevention works. 
As much as 80 to 90 percent of the time, heart disease is preventable if it is diagnosed soon enough, Steinbaum says. If you show early signs, you may need to be on medication. "But you don't have to have a heart attack and die," she says. 
Good prevention measures can stop the plaque in your arteries from becoming too great or too unstable. They can also keep your blood pressure and sugar levels from causing problems in the arteries.
5. Take action now. 
"It's never too late to start exercising, change your diet, get healthy," Steinbaum says. "I see it all the time — people who've never exercised get physically fit, and it's amazing."
One of her patients became motivated to change when she woke up on her 63rd birthday and realized she was the same age her father had been when he died of a heart attack. She discovered she had very high cholesterol, and began taking her health seriously.
"She has taken control of her life and she doesn't have to be a victim of her family history," Steinbaum says.
Follow us on Twitter (@HealthcareGlbl) and like us on Facebook!