Moving towards better vascular care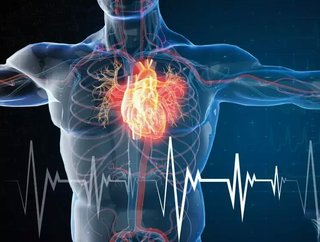 Dr. Nick West, Chief Medical Officer at Abbott Vascular, analyses the findings of a recent survey on caring for vascular patients...
Abbott recently published a position paper on the future blueprint for the care of vascular patients, based on the results of extensive qualitative market research conducted worldwide. 
At Abbott, we are always asking ourselves how might we improve patient outcomes through technological advances and better data visibility – but before we can begin to answer that question, we must establish a baseline - capture the "lay of the land" and determine where the pain points are for those we aim to serve as a global healthcare provider.
A broad cross-section of opinions across nine countries (the US, the UK, Brazil, France, Italy, Germany, India, China, and Japan) captured the perspectives of cardiologists or physicians who refer patients to interventional cardiologists; patients suffering from coronary artery disease or peripheral arterial disease; and hospital administrators responsible for investments in cardiovascular devices and capital equipment. 
The goal of this piece of work was to provide a snapshot or a window into the world of vascular care, to examine the convergences and divergences between these three groups, and to uncover some of the universal attitudes towards healthcare as a whole. 
What emerged from the results is broadly captured as follows: 
Patients feel that they are not getting enough face-to-face time with their physicians, translating into a perceived lack of personalized care, or treatment plans designed specifically for them.
Physician, similarly, acknowledged the scarcity of time with patients and expressed concerns about follow-up care and patient adherence to prescribed treatments and lifestyle modification, aimed at improving outcomes.
Hospital administrators understandably felt the pressure to deliver high quality, positive patient experiences with good outcomes while managing constrained budgets.
When the survey turned to potential solutions, there was consensus amongst the three groups that diagnostic and data-driven technology holds the promise of more holistic, evidence-based patient care. However, when it came time to identify those specific technologies, there was no immediate runaway winner. 
Could technology facilitate more personalized care? Patients think so, with just over half of all patients surveyed believing that technology could help doctors understand the latest approaches to treatment to define exactly what is right for each patient. Nearly half of the patients surveyed also felt that the benefits of diagnostic and treatment technologies included their ability to improve a doctor's "understanding of a patient's individual condition and measure my risks," and over 90 per cent were prepared to share their individual data to achieve better care for themselves and others.
When it comes to filling the data gap, patients still want more individualized care from their physicians. According to the survey, "data that lets my doctor see my problem and act on it in a tailored-for-me-manner," was the number one overall choice among patient respondents (cited by 72 per cent globally). 
Eighty-two percent of physicians acknowledge the advances in diagnostic and treatment technology already available to them have definitely resulted in reductions in the need for invasive interventions, and have also assured that patients are treated correctly from the start. 
But when asked about addressing the data gaps in patient care, there was no consensus on the solution; genetic biomarker data, data that presented clinical outcomes based on treatment, total cost of care data, genetic mapping, and data gaps on treatment plans all held sway with the physicians Abbott surveyed. Even if we had the ability to collect and synthesize all the data points that physicians identified as beneficial, doctors today are still not able to share this data across the care continuum, and therefore cannot meet the expectations of patients to deliver individualized care plans. 
To reach that point, the entire healthcare ecosystem needs to be mutually beneficial - a system in which both patient and doctor are supported by a healthcare system with the right infrastructure and technologies, facilitating physicians to provide the best patient care, and where the tools and conditions enable patients to adhere to medication, treatment and lifestyle modifications.
The analysis and research we have undertaken to determine the needs of physicians, patients and administrators is one of the hallmarks of user-centered design. By focusing on the whole patient, and by placing him or her at the center of care, providers can see beyond the intervention alone. Now that we know what patients, physicians and hospital administrators think they need, it is up to us in the medical device industry to take the data we have gathered, analyze it, and translate it into meaningful and measurable change for the benefit of vascular patients and their caregivers. 
The patient journey goes far beyond the utility of the medical devices manufactured, and the short episode in which that device is deployed or utilized, and we must adapt our vision to encompass the whole patient. With the growing influence of telemedicine and the advent of artificial intelligence, the scope is widening for companies like Abbott to encompass patient care before, during and after intervention. 
What patients, physicians and administrators alike are asking for is change. Change, even on an incremental scale, can have an enormous impact. I look forward to seeing the change that comes as we move towards more patient-centered vascular care.