Abbott's digital healthcare data on AI & the patient journey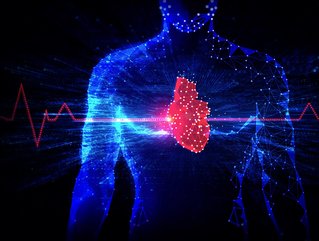 Abbott's Beyond Intervention data shows that digital health tools can improve the patient experience, with 60% saying they would trust AI to make diagnosis
Abbott has released its newest data on the Beyond Intervention series, a study of global healthcare market research, specifically focused on the challenges in the cardiovascular disease patient journey.
Global healthcare leader Abbott has 115,000 colleagues working across 160 countries, and is headquartered in Abbott Park, Illinois. Its focus spans the healthcare sector from diagnostics to medical devices, nutritionals to branded generic medicines.
The Beyond Intervention global market research looks at the challenges across the patient journey, focusing on how to improve care and support disadvantaged communities. It also studies the different perspectives of patients and healthcare professionals. Abbott surveyed 2,056 stakeholders, including 1,350 patients, 499 physicians and 207 healthcare leaders from March - May 2022.
A need for improvement in digital healthcare tools & AI
Now in its third year, the Beyond Intervention initiative has offered several key research findings:
90% of patients believe that the most important factors in their care journey are having a clear understanding of the next steps in managing their disease and having all of their questions answered
65% of patients consider access to an online patient portal to be the next most vital part of their overall experience, followed by use of digital health tools
Almost half of the patients surveyed said finding motivation and time to manage their condition was a problem. Lack of education on cardiovascular diseases is another barrier to post-procedural care
60% of patients and half of all healthcare leaders would trust AI to help diagnose treatment
34% of physicians agree
48% of physicians say big data will help them provide better care
Digital health tools can improve patient interaction with doctors
"Abbott's third annual 'Beyond Intervention' global market research reveals that in-person interactions are still highly valued and prioritised by patients and physicians alike. Digital health tools can fuel better care through data-driven insights and are important to help provide tailored, empathetic care digitally as the 'next best thing' to in-person patient-doctor interactions," said Dr. Nick West, Chief Medical Officer and Divisional Vice President of Global Medical Affairs at Abbott's vascular business.
"Those who work at the intersection of healthcare and technology must straddle the digital divide and work toward greater use of technology in care," added Jennifer McCaney, Ph.D., executive director at UCLA Biodesign. "We cannot assume that every person or patient has the access to or the means to interact with health systems or care teams in the same way. Stakeholders across the care journey from product manufacturers to payers and providers alike need to empower patients with accessible technologies that better the patient experience."