Boston, Philadelphia and Cincinnati are the best US states for paediatric healthcare in America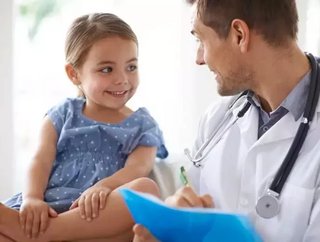 Established in 2007, US News introduced the Best Children's Hospitals rankings to support families and help children with rare or life-threatening illne...
Established in 2007, US News introduced the Best Children's Hospitals rankings to support families and help children with rare or life-threatening illnesses find the best medical care available. The rankings are the only comprehensive source of quality-related information on US paediatric centers, according to a recent press release.
Boston Children's Hospital has been highlighted as the number one paediatric hospital in the US, according to US News & World Report's 2017-18 Best Children's Hospitals. The hospital is in the top three in all 10 specialties, which are as follows:  Gastroenterology & GI Surgery, Nephrology, Neurology & Neurosurgery, Orthopaedics and Urology. The hospital also ranks second in Cancer, Cardiology & Heart Surgery, Diabetes & Endocrinology and Neonatology, and third in Pulmonology.
"The U.S. News rankings provide invaluable insights for patients and families as they navigate their health care needs," comments Sandra L. Fenwick, President and CEO. "It is our mission to provide the best experience and outcomes possible to every family that walks through our doors."
We take a look at the top three hospitals who have made the top of the list.
1. Boston Children's Hospital
With a multitude of awards under its belt, Boston Children's Hospital is one of the largest paediatric centers in the US, with over 400 beds. Delivering exceptional patient care through a number of specialised services, the hospital performed over 25,000 surgical procedures and 214,000 radiological examinations last year alone.
Whilst healthcare costs in the US are continually rising, the hospital has endeavoured to make hospital costs affordable by working on over 200 hospital-wide projects, saving families time and increased costs. To hospital is also expanding and evolving its campus with new buildings and services to cater for increased demand, besides supporting patient's in the hospital and at home throughout their treatment.
Boston Children's Hospital is also home to the largest research program at a paediatric medical center in the world, making advances in stem cell, neurobiology and genetics and genomics research, amongst others. With over a thousand scientists within its research community, this includes nine members of the National Academy of Sciences, 11 on-staff members of the Institute of Medicine and nine members of the Howard Hughes Medical Institute. Current initiatives have attracted a record $225 million in annual funding, including more federal funding than any other paediatric facility.
2. Children's Hospital of Philadelphia
With nearly 30,000 admissions in the most recent reported year, the Children's Hospital of Philadelphia (CHOP) has a rich history in providing medical breakthroughs worldwide.
Founded in 1855 by Francis West Lewis, who wanted to replicate the workings of Great Ormond Street Hospital for Sick Children in London, the non-profit hospital was the first in the nation devoted exclusively to paediatric care, and housed the first paediatric day surgery in the US and neonatal surgical and paediatric intensive care in the US, amongst others.
CHOP is also home to one of the largest paediatric research facilities in the United States, and has developed the CHOP Care Network, the largest paediatric healthcare network in the US., including over 50 paediatrician offices, specialty care centers and surgical centers located in Pennsylvania and New Jersey.
The hospital is renowned for completely mapping chromosome 22 in 1999 (covering a range of illnesses), making it the first chromosome to be fully sequenced. Additionally, it was the first paediatric hospital recognized as a Center of Excellence by Fertile Hope for its commitment to educate cancer patients and their families about the risk of infertility following cancer treatment and to offer potential ways to preserve fertility.
3. Cincinnati Children's Hospital Medical Center
Established in 1883, Cincinnati Children's Hospital Medical Center is a non-profit academic medical center, with over 600 beds. Undergoing significant growth, the hospital provides training and education to parents and medical staff, and has also been responsible for a number of medical breakthroughs.
During the Second World War, Samuel Rapport developed a method to preserve whole blood through working at the Research Foundation, as well as transporting whole blood, saving the lives of thousands.
Additionally, individuals under what is now known as Cincinnati developed the first functional heart-lung machine, opening the door to open heart surgery, as well as the development of the oral polio vaccine.