Church claim that God can cure HIV causes six deaths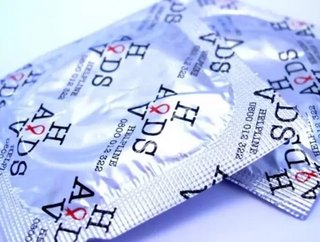 People living with HIV have been told to stop taking antiretroviral medication by evangelical pastors from four different churches in Britain. Sky News...
People living with HIV have been told to stop taking antiretroviral medication by evangelical pastors from four different churches in Britain.
Sky News is reporting the pastors have told HIV positive church-goers God will be able to cure them of the disease, but this advice has subsequently caused six deaths across the UK.
It's thought such advice is coming from churches in London, Manchester, Glasgow and Birmingham and the story came to light after Sky News sent undercover reporters to the Synagogue Church of All Nations (SCOAN) in Southwark, London.  
To read the latest edition of Healthcare Global, click here
Apparently, once a month the churches offer a 'healing process' which involves pastors spraying water in people's face and shouting for the devil to 'come out'.
One of the Sky News reporters involved in the story was even told by one pastor the healing process has a success rate of 100 percent.
She also said that a continuation in symptoms is a sign that the HIV virus is leaving the body.
Rachel Holmes told Sky News: "We have many people that contract HIV. All are healed.
"We've had people come back before saying, 'Oh I'm not healed. The diarrhoea I had when I had HIV, I've got it again.'
"I have to stop them and say, 'No, please, you are free'."
A former UK health secretary, Lord Fowler, lambasted the church's claims: "It is bad advice, it is foolish advice and it is tragic advice because the consequences of this kind of advice can only be that people pass on HIV and can only be seriously bad for the individual concerned - including death."
Meanwhile, a statement issued by the Department of Health in the Daily Mail newspaper read: "We are very concerned if people are not taking their HIV medication based on advice from faith leaders.
"HIV treatment is highly effective but it requires patients to take their HIV medication as prescribed by their doctor.
"Our advice is clear that faith and prayer are not a substitute for any form of treatment, especially for HIV treatment," they added.
When the church was confronted about its actions by Sky News, it said in a statement:  "We are not the Healer - God is the Healer. Never a sickness God cannot heal. Never a disease God cannot cure. Never a burden God cannot bear. Never a problem God cannot solve.
"To His power, nothing is impossible. We have not done anything to bring about healing, deliverance or prosperity. If somebody is healed, it is God who heals.
"We must have a genuine desire if we come to God. We are not in position to question anybody's genuine desire. Only God knows if one comes with true desire. Only God can determine this.
"That is why, if anybody comes in the name of God, we pray for them. The outcome of the prayer will determine if they come genuinely or not."
Our magazine is now available on the iPad. Click here to download it.